There's A Biffy Clyro-Inspired Film Coming In 2018...
5 January 2018, 13:27 | Updated: 5 January 2018, 18:37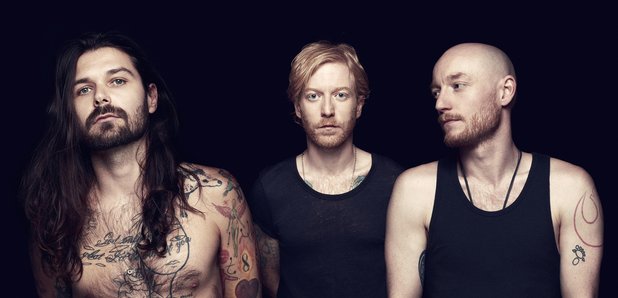 Frontman Simon Neil has teased that the band are working on a collection of tracks which will form the basis of a new movie.
Biffy Clyro are working on an album which is set to inspire an upcoming movie.
The Scottish rock trio - comprised of Simon Neil and brothers James and Ben Johnston - have revealed they're currently in the middle of creating a new record, which will form the basis of a new Jamie Adams- directed film.
Speaking to Kerrang! frontman Simon Neil revealed: "We're working on two records! One is for a movie directed by Jamie Adams, based around the songs on an album we're making.
"Unfortunately, timing-wise this has impacted our Ellipsis companion record, because there aren't enough days in the year! The film will be named after the record and will share some dialogue and lyrics. The record will influence the film and then feed back to the music. It's an unusual way to make a record, and that's why I'm buzzing about it – it's a different way to feel inspired."
The Howl singer added: "It will be out later in 2018, and then it'll be Biffy opus eight!"
Meanwhile, Biffy have revealed their ambition to play a headline gig in Glasgow's football ground, telling BANG Showbiz: "I guess we would like to play Hampden Park, that's something anyone in their home country wants to do."
The Kilmarnock-formed rockers played Glasgow's 52,000 capacity stadium back in 2007 when they supported Red Hot Chili Peppers, but have yet to play a headline show at the venue.
Watch Biffy Clyro play The Captain at TRNSMT Festival 2016:
Test yourself on these Biffy Clyro lyrics in our quiz: