Paul McCartney Talks Being "Racist Without Knowing It"
6 June 2016, 12:44 | Updated: 6 June 2016, 12:48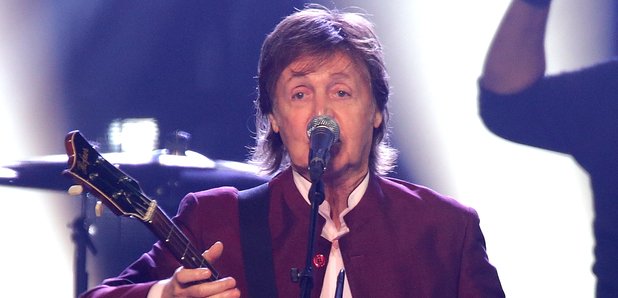 The Beatles star admitted using "certain words that you wouldn't use now" when he was a kid.
Paul McCartney has spoken out about "being racist without knowing it" when he was a child.
In an interview with the Daily Mail's Event magazine, the Beatles singer admitted to using racial slurs in the past without realising how offensive they were.
"When I was a kid, you were racist without knowing it," he told the magazine.
"It was just the normal thing to use certain words that you wouldn't use now. Along the way we suddenly realised how it would make the people you were talking about feel.
"I don't think until then we'd ever even thought about other people. It was like a joke between ourselves."
The Hey Jude singer continued: "But then someone points out, 'well, that's denigrating...' you know, in my case, black people. And then the penny drops, and I think that's what happened for a lot of people.
"Certainly a lot of people in my generation used to use words you wouldn't use now."
The 73-year-old singer also discussed collaborator Kanye West's use of the "n-word," in his music, saying: "The n-word, to a lot of black people, particularly younger black people, it's almost a term of endearment.
"It's a slang word, and I think the good thing about it is that it kind of takes the sting out of it. It just becomes a word, rather than the derogatory word it could be used as."
Meanwhile, Paul McCartney paid tribute to Muhammed Ali, following the news of his passing.
Paul on the passing of Muhammad Ali: https://t.co/AfhcmeL4Vq pic.twitter.com/2wuQdrAtJf

— Paul McCartney (@PaulMcCartney) June 4, 2016
Taking to his official website, the Hey Jude singer wrote: "Dear Muhammad Ali. I loved that man. He was great from the first day we met him in Miami, and on the numerous occasions when I ran into him over the years. Besides being the greatest boxer, he was a beautiful, gentle man with a great sense of humour who would often pull a pack of cards out of his pocket, no matter how posh the occasion, and do a card trick for you. The world has lost a truly great man. Love Paul"