VID: Ringo Starr Shuts Down Bieber Bigger Than The Beatles Claims
13 April 2017, 11:58 | Updated: 13 April 2017, 12:09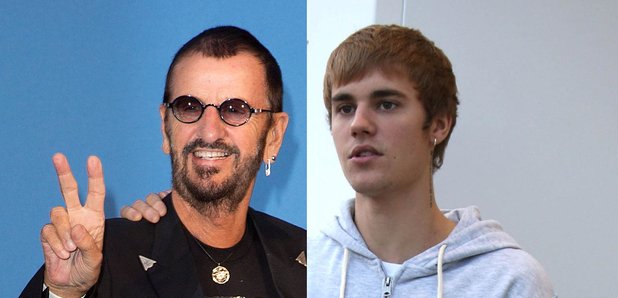 The drummer is all about peace and love when it comes to Justin though...
Ringo Starr has revealed who he thinks is bigger out of Justin Bieber and The Beatles, and it turns out it's The Beatles. Phew.
When asked by TMZ who would open if Bieber and The Beatles were on the same bill with him "back in their prime", the All You Need Is Love rocker simply replied: "Justin".
See his response here:
However, the Hard Day's Night drummer - who was out dining with former Eagles guitarist Joe Walsh - was keen to show his love for the teen heartthrob, clarifying: "But we love Justin!".
So Ringo loves Justin Bieber, but would never support him on a bill.
Glad we've got that straight.