The Beatles To Issue Six Disc Sgt Pepper "Super Deluxe" Edition
5 April 2017, 14:45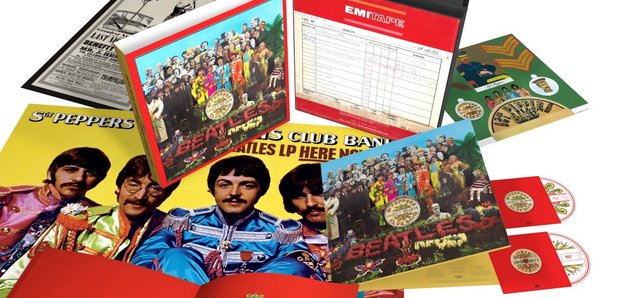 The Fab Four will mark the 50th anniversary of the classic album with a HUGE set of reissues, including much unreleased material…
The Beatles are to mark the 50th anniversary of the release of their classic album Sgt Pepper's Lonely Hearts Club Band with an expanded, newly remixed and lavishly presented edition of the 1967 LP.
Sir George Martin's son Giles has masterminded a "Super Deluxe Edition" of the album with the approval of Paul McCartney, Ringo Starr, Yoko Ono and Olivia Harrison, which runs to a hefty six discs, including a 144-page book with rare photographs, reproductions of handwritten lyrics, Abbey Road Studios documentation and more.
Watch the trailer for the Sgt Pepper 50th Anniversary Edition here:
The set includes a brand new mix of the legendary album, sourced from the original, Beatles-preferred mono mix from the four-track masters.
The Special Collector's Anniversary Edition will include:
Disc 1: the album's new stereo mix

Discs 2 and 3: 33 additional recordings from the studio sessions, most previously unreleased and mixed for the first time from the four-track masters, sequenced in chronological order of their recording dates.

Disc 4: the remastered original mono mixes of the album and the Strawberry Fields Forever and Penny Lane singles, plus previously unreleased alternate mono mixes of Pepper tracks.

Disc 5 and 6: DVD and Blu-ray discs with Giles Martin's new 5.1 surround audio mixes of the album and single, new high resolution stereo mixes of the album, promo films for Strawberry Fields Forever, Penny Lane and A Day In The Life, alongside The Making of Sgt. Pepper, a newly restored 1992 documentary film.
The reissue will also be available as a remastered CD, an expanded 2-CD set with a 50-page book and double 180-gram vinyl set. The editions are already available to pre-order on Amazon, in advance of their release on 26 May.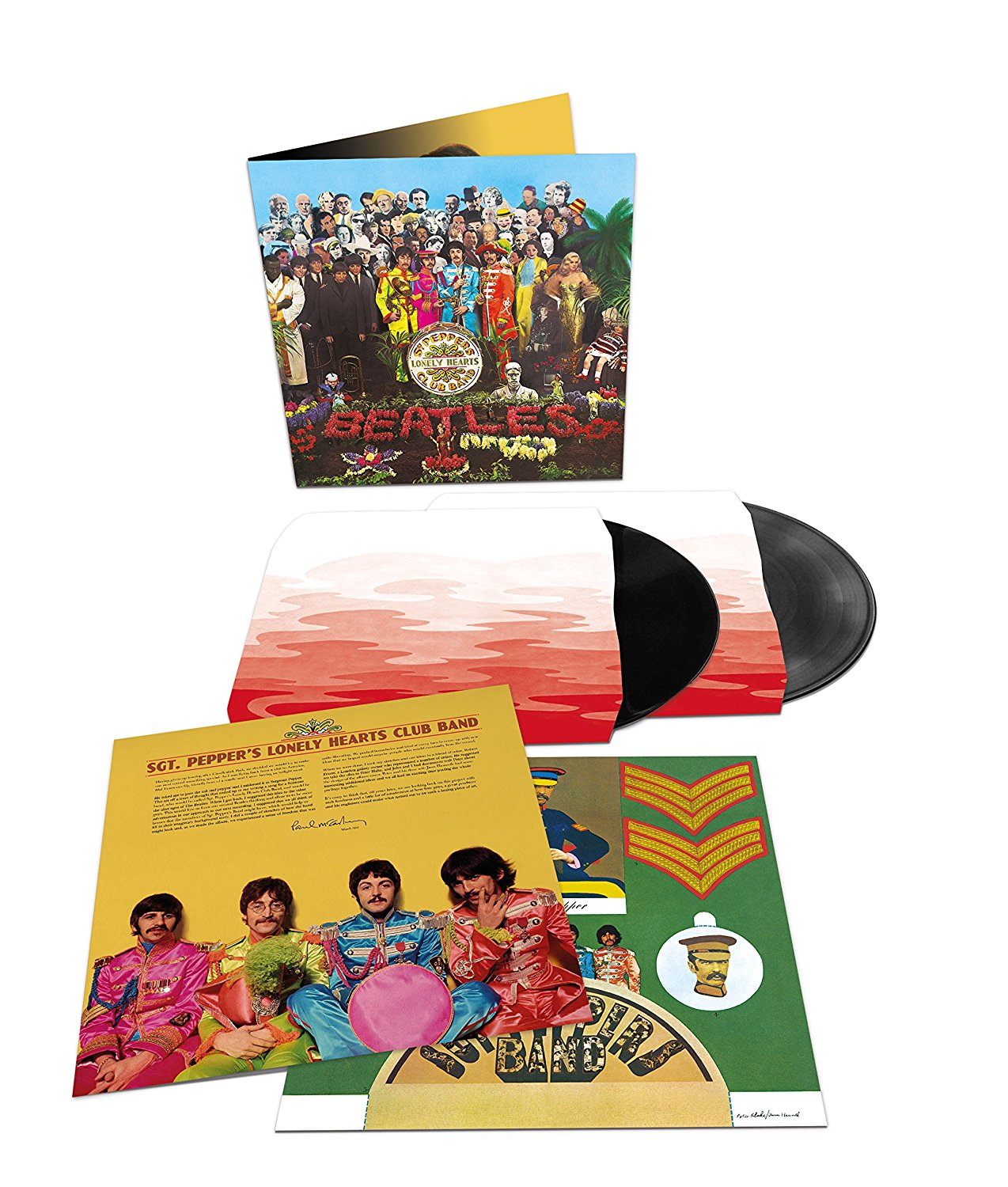 Paul McCartney says in his introduction: "It's crazy to think that 50 years later we are looking back on this project with such fondness and a little bit of amazement at how four guys, a great producer and his engineers could make such a lasting piece of art."
Sgt Pepper was officially released on 1 June 1967 and was immediately hailed as the band's masterpiece, with some critics claiming that it was the first "concept album".