Paul McCartney: "Sgt Pepper Came About Because Of A Mistake"
1 June 2017, 21:18 | Updated: 17 June 2017, 20:58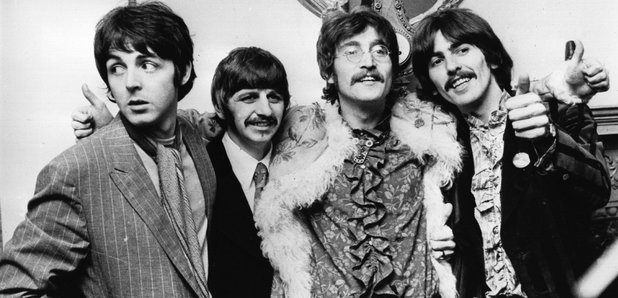 The former Beatle reveals the inspiration for the legendary 1967 album. Plus, Giles Martin speaks to Radio X about his father's legacy.
1 June 2017 marks the 50th anniversary of the release of what's generally considered to be The Beatles' finest album, Sgt Pepper's Lonely Hearts Club Band - but it may not have ended up the way it did if Paul McCartney hadn't misheard someone.
In a new interview at www.paulmccartney.com, Sir Paul recalls: "I was coming back from a trip abroad with our roadie, Mal Evans, just the two of us together on the plane.
"We were eating and he mumbled to me, asked me to pass the salt and pepper. And I misheard him. He said [mumbles] 'saltandpepper'.
"I go, 'Sergeant Pepper?" I thought he said, 'Sergeant Pepper'. I went, 'Oh! Wait a minute, that's a great idea!'
"So we had a laugh about it, then I started thinking about Sergeant Pepper as a character. I thought it would be a very interesting idea for us to assume alter egos for this album we were about to make. It was quite liberating."
The 50th anniversary of the album has seen a new, deluxe edition released, which includes a 2017 remix by producer Sir George Martin's son, Giles. Also on the special edition are a number of fascinating outtakes.
Giles Martin told Radio X's Gordon Smart that the album was his father's "peak as a producer".
"My father died in March last year," he explained, "and when I came back into the studio to work on Sgt Pepper, the first voice on the original master tapes that I heard was his. It was kind of strange."
"When I was playing Strawberry Fields to Yoko, she said to me: the funny thing about John is that he's just a voice now. And I kind of understood that."
Martin continued: "I said to him before he died, It's amazing dad. You signed The Beatles and you made these records. Iimagine how many millions of people you made happy? And he closed his eyes and said, 'Do you know what, I did the best I could'."
You can hear Gordon Smart's full interview with Giles Martin in the latest episode of his podcast.