Paul McCartney Wants You Stop Eating Meat On Mondays Again
29 December 2016, 06:00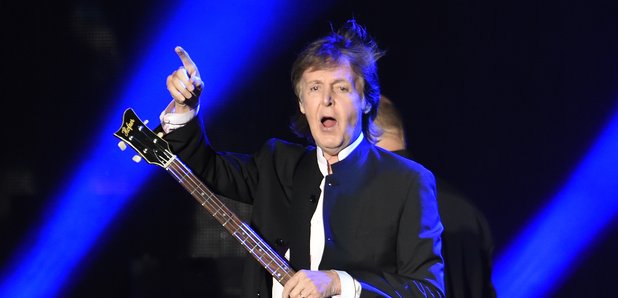 The Beatles legend and famous vegetarian is promoting his Meat Free Monday campaign for 2017.
Paul McCartney wants his fans to give up meat for one day a week again next year.
The Beatles legend took to social media to suggest a New Year's Resolution for 2017, encouraging his followers to try Meat Free Mondays.
Still thinking of a New Year's Resolution for 2017? Why not try #MeatFreeMonday?https://t.co/rljt1qJ3zc pic.twitter.com/faUEwtr6iU

— Meat Free Monday (@MeatFreeMonday) December 27, 2016
The 74-year-old star, who has been a vegetarian for around 40 years, first launched his Meat Free Monday campaign in 2009 with his daughters Mary and Stella McCartney.
According to their website, the not-for-profit campaign aims to "raise awareness of the detrimental environmental impact of eating meat, and to encourage people to help slow climate change, preserve precious natural resources and improve their health by having at least one meat free day each week."
See The McCartneys' latest online booklet, which includes words from famous friends, including Kevin Spacey, Jamie Oliver and Vivienne Westwood.