WATCH: Paul McCartney Performs Wonderful Christmastime With Jimmy Fallon
24 December 2017, 12:00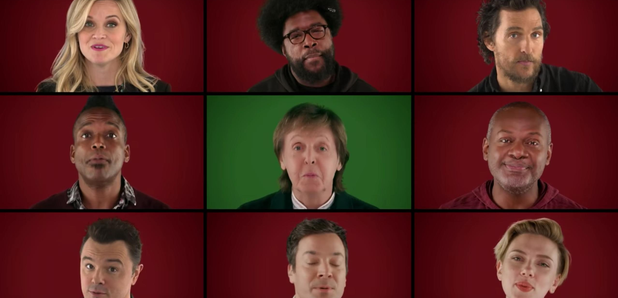 The Beatles star sang an acappella rendition of his famous festive song with the cast of Sing.
Last Christmas, Paul McCartney joined a star-studded cast for a rendition of his festive hit Wonderful Christmastime on The Tonight Show Starring Jimmy Fallon.
The Beatles icon featured in an acapella version of his famous 1979 Christmas song with the cast of animated movie, Sing, including Scarlett Johansson, Matthew McConaughey and Reese Witherspoon.
Watch them in action here:
McCartney's no stranger to festive cheer, releasing Pipes Of Peace in 1983, which depicted the WWI Christmas truce, and also scoring a 1977 Christmas No. 1 with Mull Of Kintyre.
Watch Macca in the original video for Wonderful Christmastime below: