John Lennon's MBE Refusal Letter Valued At £60K
28 October 2016, 11:47 | Updated: 2 January 2018, 17:45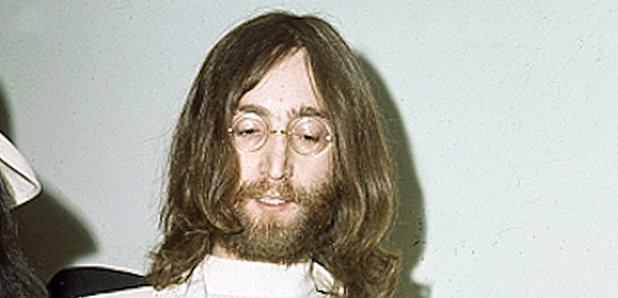 The letter was found hidden in a collection of vinyl, which was sold at a car boot sale for just £10.
A letter written by John Lennon to the Queen explaining why he is declining his MBE has been valued at £60,000.
The note, which was written and signed "John Lennon of Bag" by the Beatles man in 1969, was found hidden in a collection of 45s that were sold at a car boot sale 20 years ago for just £10.
As The Telegraph reports, the owner of the letter - who wishes to remain anonymous - brought the item to a memorabilia day at The Beatles Story in Liverpool, where free valuations are offered.
See the letter below:
John Lennon's letter to the Queen valued at an estimated £60,000 during our 'Memorabilia Day' yesterday: https://t.co/Qy9rRxT1y8 pic.twitter.com/PCyNrwLEMR

— The Beatles Story (@beatlesstory) October 27, 2016
Displaying both Lennon's pacifistic ideology and his sense of humour, the letter itself reads: "Your Majesty, I am returning this MBE in protest against Britain's involvement in the Nigeria-Biafra thing, against our support of America in Vietnam and against Cold Turkey slipping down the chart."
Nice.
Darren Julien of LA- based Julien's Auctions has called the letter an "incredible find", and believes it may be the original copy, which Lennon scrapped because his signature was smudged.
Julien remarked: "You can quite clearly see that the signature in this letter has been smudged.
"My theory is that John Lennon never sent this draft because of the smeared ink. If you're writing to the Queen, you want the letter to look pretty perfect, you don't want the ink to be smudged.
"This suggests that he wrote a second version of the letter, which was the one that was actually sent to The Queen."
Wow. Best £10 spent ever?!