The Beatles' White Album To Get 50th Anniversary Reissue?
18 May 2017, 13:51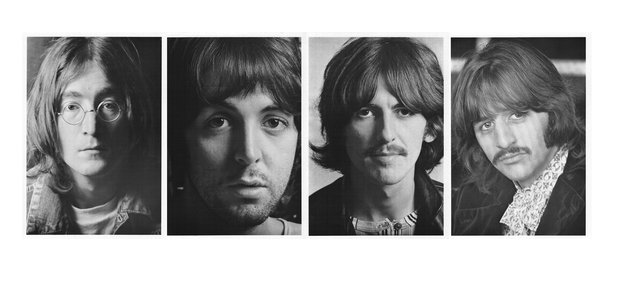 Could the classic 1968 double LP be getting the same treatment as this year's big Sgt Pepper celebrations...?
UPDATE: Giles Martin has clarified his comments on the BBC this morning - he said The Beatles was the "next" album as in it was the next LP to be released chronologically. Everyone seemed to get over-excited about the prospect of a deluxe edition of the "White Album", and that he's not working on it, but to enjoy Sgt Pepper "first"... could that mean it's the first in a series of reissues? (!)
Just to confirm..I said the White Album is the next Beatles album. I promise that I'm not working on it. Enjoy Sgt Pepper first! X https://t.co/Eo3JIltqfl

— Giles Martin (@mashupmartin) May 18, 2017
The Beatles are set to reissue their classic, self-titled 1968 album next year, in a remixed form.
Giles Martin, son of original producer Sir George Martin, is currently readying the 50th anniversary edition of the legendary Sgt Pepper's Lonely Hearts Club Band, which marks its milestone birthday on 1 June.
Martin has been involved in remixing and remastering the Beatles' most famous LP, working from the source tapes. He's had the momentous task of ensuring the record sounds better than ever, while remaining true to the original 1967 release, and has also compiled a set of fascinating outtakes from the sessions.
Now Pepper's follow-up, the epic two-record set commonly known as "The White Album" due to its stylish blank cover, will get the same treatment in time for its own half-century anniversary next November.
Originally released on 22 November 1968, the LP was one of the biggest selling albums at the time, and included the classic tracks Back In The USSR, Dear Prudence, Blackbird, Helter Skelter and While My Guitar Gently Weeps.
Speaking to the BBC, Martin said: "The White Album will be the next release - that was when they started becoming properly indulgent.
"There are so many takes of Sexy Sadie for instance. The efficiency went slightly out of the window.
Explaining his philosophy when remastering such classic work, Giles explained: "My motivation - when I tell my kids or grandkids about this album that changed the face of pop music, you want them to put it on and go Yeah I get it! …rather than 'this sounds a bit old'.
"It's getting that balance between trying to provide people what they want. There's quite a lot of stuff."
The White Album was the Fab Four's first release on their own Apple label and was preceded by the million-selling single Hey Jude, backed with Revolution.
Ringo Starr's personal copy of the 'White Album' was sold at auction for a record $790,000 in 2015 because each copy of the original run was individually numbered - and the drummer still owned No.0000001.