Dan Bastille: It Is My Dream To Work With David Lynch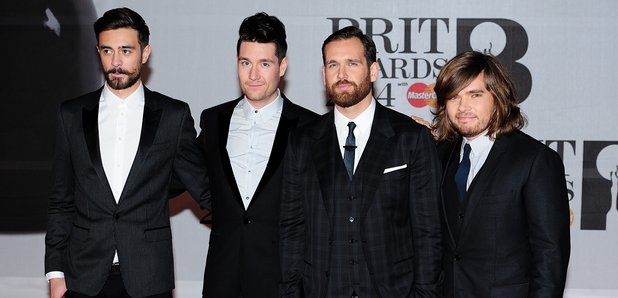 Bastille have told Radio X they are working on new material and really want cult director and musician David Lynch to contribute.
"We're working on [the new album], we're having a lot of fun doing it," Dan Smith from the band admitted on the red carpet at this year's BRIT Awards.
"Out of everyone I set deadlines and I'm like 'We've got to do it now, now, now!' Everyone else is really chilled out about it, our label don't really care. They do, that's a lie," he added.
"We're working on a new album, working on another thing that we're going to release before it. Just having loads of fun fucking around really.
"We've done a whole load of new songs and they're all very different to each other and to our last album so we'll see what happens."
The band previously remixed David Lynch's track Are You Sure? - with the man himself liking their version so much that it was featured on the Deluxe and Super Deluxe edition of Lynch's second album The Big Dream. Bastille, of course, recorded a song called Laura Palmer - named after the key character in Lynch's 1990s TV series Twin Peaks.
Dan admitted that what he really wants is to work on a proper collaboration.
"I've basically got a dream to get him on something and I'm working on it... but I probably shouldn't have said that out loud. That would be the dream wouldn't it.
"Basically I want him to do an interlude, like a segue. It would be fucking wicked."
Bastille were nominated for four awards at the BRIT Awards 2014 - Best British Breakthrough, Best British Group, Best British Single for Pompeii and Best British Album for Bad Blood.
*Warning: the below interview does contain strong language*