LISTEN: Bastille Reveal All About New Single Good Grief
19 June 2016, 15:00 | Updated: 23 June 2016, 10:20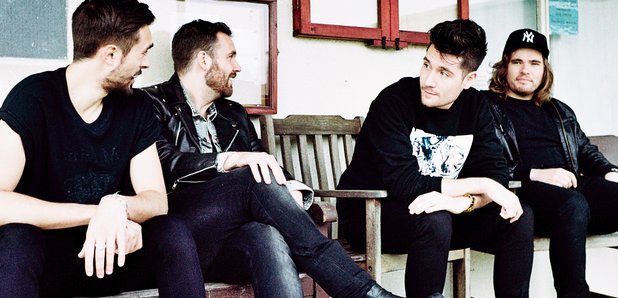 Bastille are back! Last night (16 June) they dropped a brand new track, Good Grief. It's available to download and stream now.
It's the opening track of Wild Word, the band's long-awaited follow-up to 2013's debut Bad Blood and features a sample of Kelly Le Brock from the 80s cult classic movie Weird Science: "So, what would you little maniacs like to do first?" Dan Smith told Radio X's Phil Clifton: "It's quite nice to push play on the new Bastille album and the first thing you hear isn't my annoying voice!"
He went on: "The whole album plays out like a mixtape. It's got quotes from films and old documentaries and fan footage. Sonically it's more extreme and in a different direction."

"There's quite an obvious hip hop production experience and there's way more guitars - I think we realised way too late in our lives to discover that guitars are awesome!"
Dan also revealed that the new single would get its live debut at a very special show: "At Glastonbury we're going to play Good Grief at for the first time just because it sounds cool to have done that.
"We've been drip feeding bits of this new record out there by playing stuff at festivals and seeing if we're going to have poo hurled at us and if we're going to be booed off stage. Luckily that hasn't happened."
The band play Glastonbury's Other Stage next Friday (24 June), with further appearances at T In The Park, V Festival, Festival No 6 and Bestival.
Phil Clifton talks to Bastille about Good Grief