Will from Bastille: I want to be a pilot but my bandmate won't fly with me
18 August 2014, 11:45 | Updated: 18 August 2014, 12:00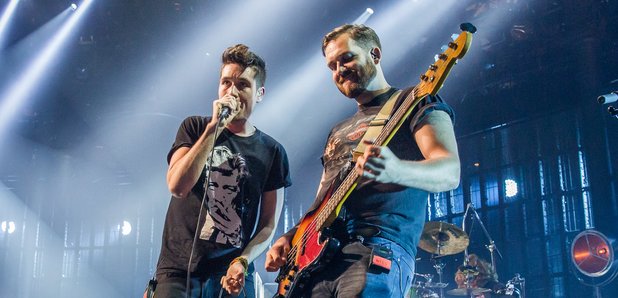 Will from Bastille has admitted to having a very ambitious hobby - he is half-way through training to become a pilot.
"But we're never in London and the place where I'm learning is closing down," he admitted to Radio X's Gabby Sanderson backstage at Ibiza Rocks.
"I wanted to fly the whole band but Kyle's pathetic and won't get in a plane with me," he added. "He's scared of sharks as well, he's scared of everything."

Kyle, however, responded that sharks and flying are the sum total of his fears - and explained that his concerns over being in a plane piloted by his band mate have a strong foundation.

"It's just too perfect a headline," he said. "Band member flies a plane and offers to fly the band somewhere and of course it is going to crash - it's definitely going to crash! And also I've seen him try and live and to then to try and fly me in a plane? Come on. It's crazy.

"Also, driving. He can't drive," Kyle pointed out.

"I can drive a bit, I've got my test soon," Will responded. "I'm doing it simultaneously, although I kind of want to get my licence for flying first and then fly to my driving test.

"They've never once asked if I can drive a car so I'm assuming that they don't mind."

The band performed at V Festival over the weekend - powering through a technical hitch to play their hour long set.

Dan Smith promised the crowd "an incredibly depressing song" in the form of new single Oblivion but, after a moment's pause, announced that they would play Icarus instead.

The frontman told Gabby that they intend to continue to introduce new songs to their set-list - in the right circumstances.

"Everything's sort of really up in the air in terms of when stuff is coming out but we've been sort of constantly making music since we finished the first album," he admitted.

"We're really enjoying making new stuff, we were just having a bit of a practice in soundcheck as well, trying to work in some new songs into the set

"We're playing one or two new songs in a set at the moment."