Drunk Pickup Drivers, Tattoos and Near Arrests - Bastille's Adventures in America
27 March 2013, 19:42 | Updated: 5 August 2013, 22:49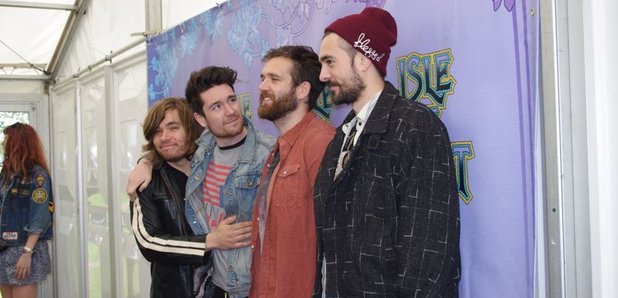 Bastille have told Radio X that heading to America for the first time as a band included more than a few adventures.
Speaking to Radio X at the annual SXSW festival in Austin, Texas frontman Dan explained how they nearly came to a messy end early on after failing to get a taxi - instead getting a lift from an obliging gent called Tate.
"We'd been waiting for about an hour and a half at 2am with all our gear sitting on the corner and this guy comes up and says 'do you guys want a lift?' and we were like... 'yeah okay'!
"Put all our stuff in the boot... got in the car - he was steaming drunk and has a smashed windshield."
Will, however, was sensible. Ish.
"I was very confused as to why people were getting into a pickup truck so I walked home," he explained. "But them stumbled into the ghetto so probably should have stayed with them."
But that wasn't the end of their antics - Dan was threatened with arrest for climbing up some rigging while on stage.
"That would have been the best way to leave... and the worst," he admitted.
The band's time at SXSW coincided with the great news that their debut album - Bad Blood - had reached the top of the UK album charts.
Will decided the best way to celebrate was with an oldie but a goodie... a "tequila fuelled" tattoo of the album title.
"Will's girlfriend is furious," Dan exclaimed.
"She's a doctor, she's a respectable woman," Will continued.
"To be fair I have a spider tattoo on my wrist and she knew that when she met me. I made no promises of not having shit tattoos. Terrible tattoos are pretty indicative of my entire character. I don't know what she was expecting."