Alex Turner is obsessed with this old TV show
16 May 2020, 19:00 | Updated: 16 May 2020, 19:01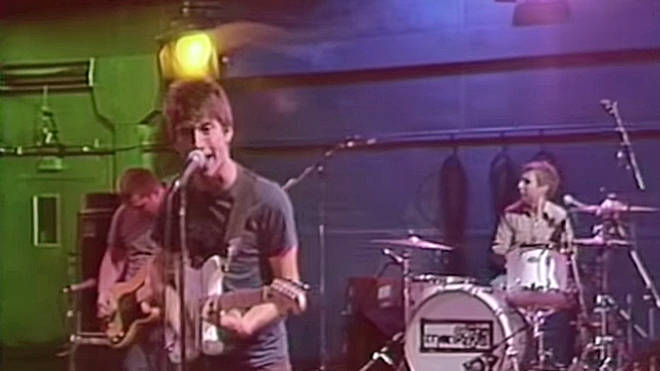 What exactly is an Old Grey Whistle Test, anyway? Let's dig into the lyrics of the Arctic Monkeys fronman...
Arctic Monkeys' Tranquility Base Hotel & Casino album was released in May 2018 and had fans around the world scratching their heads over Alex Turner's lyrics.
Ever the eloquent wordsmith, Turner's lyrical obsessions are influenced by all kinds of things. The track The World's First Monster Truck Front Flip is inspired by a particularly compelling YouTube video featuring… well, a Monster Truck doing a front flip. For the first time. Ever.
On the song Four Out Of Five alone, Turner manages to reference the hokey cokey (the dance, or in this case a euphemism for sex), "Mr Bridge And Tunnel" (someone from the suburbs), Clavius (which is a crater on the moon, presumably where the titular Hotel & Casino is located) and the "information action ratio", which according to Wikipedia is "the helplessness people confront when faced with decontextualised information".
Wow.
One phrase caught our eye, however:
"Lunar surface on a Saturday night, dressed up in silver and white, with coloured old grey whistle test lights"
What's that all about, then? Well, The Old Grey Whistle Test was a TV music show that ran between 1971 and 1988 on BBC2. Focusing mainly on "album" tracks (rather than the Top 40 singles chart that Top Of The Pops adhered to), the programme gave screen time to legendary 1970s artists like David Bowie, Roxy Music and Neil Young, who would perform live in the studio.
The setting was stripped back - literally. While other shows were extravagant and ambitious, on the Whistle Test, viewers could see the bare walls of the television studio, cables and all. The video for Arctic Monkeys' debut single I Bet You Look Good On The Dancefloor is a subtle tribute to the lo-fi style that the OGWT championed.
By the late 70s and early 80s, the programme was showcasing punk bands like the Ramones and Blondie, before branching out into the indie world with classic performances from the likes of The Smiths. Compare the Arctic Monkeys video with this vintage clip of Talking Heads doing Psycho Killer in January 1978. Check out the lighting in particular.
As for that confusing title of the show - it refers to the doormen who would man the offices of publishing companies back in the golden era of songwriting. If the "old grey" on the door was whistling your tune, you knew it was a hit.