Reading & Leeds Boss: Arctic Monkeys Have Their Own Plans
26 February 2018, 13:16 | Updated: 26 February 2018, 18:14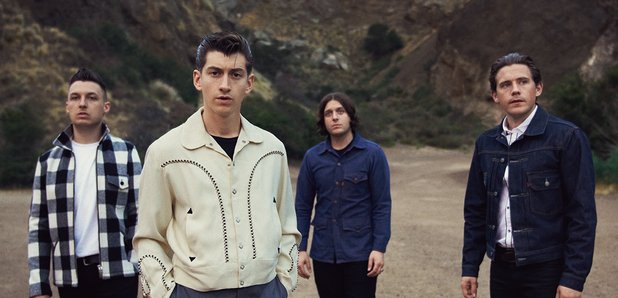 Melvin Benn has spoken about the absence of Alex Turner and co. at the festival this year, suggesting the band are planning standalone shows.
Reading & Leeds boss Melvin Benn has talked about their controversial line-up this year, and revealed Arctic Monkeys aren't on it because "they've got their own plans".
When asked if the Arabella rockers were ever considered to headline in 2018, he told the BBC: "Not really. The Arctic Monkeys have headlined Reading and Leeds twice before so they're an act we're always talking to.
"Was it ever likely for this year? No, it wasn't. They've got their own plans."
This is where the sample for Arctic Monkeys' 505 comes from:
Talking about the decision to choose Kendrick Lamar, Fall Out Boy and Kings Of Leon as headliners, he mused: "You can't keep drumming up the same acts and expect people to continue to come and see them.
"Festivals have to be a reflection of what the public are listening to."
He added: "The ticket sales tell me that we're doing the right thing."
Whatever you think of the R+L line-up, Benn's words on Arctic Monkeys seem add fuel to the rumours that the band are set for their own standalone shows, which were first sparked when fans spotted music licence applications to Sheffield City Council in their hometown.
See an image posted by Nick Bax on Twitter below:
Licence application for huge "live music" event in Hillsborough Park for 3-4 nights during September. Mmm, wonder which band that might be? #Sheffield pic.twitter.com/n9jmk8DHqe

— Nick Bax (@nickbax) February 18, 2018
However, hopes for this live event may have already been dashed when a spokesperson for the council told VIBE, "We can confirm that SJM concerts has withdrawn the licensing application for Hillsborough Park. We don't know why as of yet."