Arctic Monkeys Play Tranquility Base Hotel & Casino Title Track
4 May 2018, 12:31 | Updated: 4 May 2018, 17:16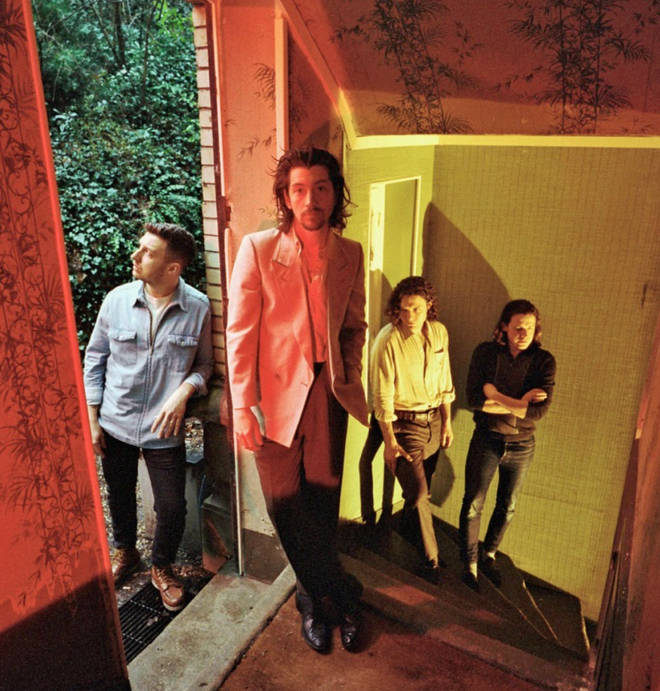 Watch them perform the song from their forthcoming album of the same name at their second San Diego gig.
Arctic Monkeys played their second ever gig in four years last night (3 May), taking to the stage again in San Diego.
As with the previous night, Alex Turner and co debut tracks from their sixth studio album, which is set for release on 11 May.
Their second night at The Observatory North Park in San Diego, California saw them perform the title track for the Tranquility Base Hotel & Casino.
Watch it above, from a YouTube video uploaded by Mario 505:
See the setlist for Arctic Monkeys' second gig of 2018:
1. Four Out of Five
2. Arabella
3. Don't Sit Down 'Cause I've Moved Your Chair
4. The View From the Afternoon
5. I Bet You Look Good on the Dancefloor
6. 505
7. The Hellcat Spangled Shalalala
8. She Looks Like Fun
9. Crying Lightning
10. Do I Wanna Know?
11. Brianstorm
12. Pretty Visitors
13. Tranquility Base Hotel + Casino (live debut)
14. Fireside (tour debut)
15. Knee Socks
16. Cornerstone
17. Why'd You Only Call Me When You're High?
Encore:
18. One Point Perspective
19. One for the Road
20. R U Mine?

The previous night saw the Arabella rockers integrate four new songs into their career-spanning setlist.
Watch a snippet of Four Out Of Five from Instagram user BrxwnWolf here:
Watch more clips from some fans at their San Diego gig here:
Four Out Of Five (full)
One Point Perspective and American Sports (from 3:40)
She Looks Like Fun