PHOTO: Looks Like Alex Turner Is Still Growing His Beard...
11 January 2018, 06:00 | Updated: 11 January 2018, 14:04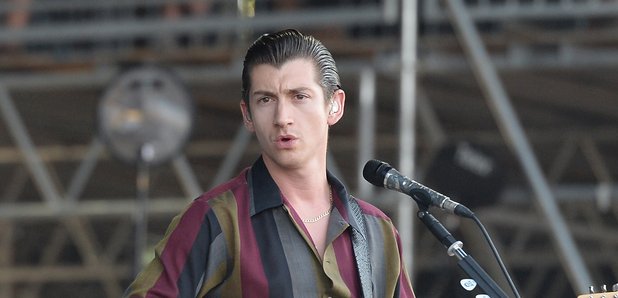 Forget album number six, get the latest on the Arctic Monkeys frontman's facial hair.
Last summer, Alex Turner sent fans into a frenzy when he debuted his new(ish) beard.
Opinion was well and truly divided over the Arctic Monkeys frontman's foliage back then, and we imagine it will be no different this time around.
Thanks to Talent Manager David Adcock, we can reveal that his beard is still well and truly alive, and was sported by the rocker on what looks like his 32nd Birthday this Saturday (6 January).
Posting an image of himself with the Arabella rocker on Instagram in a photo taken by the talent guru wrote: "Laddys in red. Happy belated to this guy".
While it's difficult to tell from the image whether Alex Turner's hair is slicked back or in a ponytail, we can probably deduce that it's a look the rocker is fully committing to in 2018... So let's just all try to get used to it, alright?
See some of the reactions to his facial hair last time around:
Alex turner with a beard is a big no no

— joe linnecor (@joeelinnecor) July 23, 2017
Alex Turner's beard I'm screaming

— JMZ (@moosebloodtest) July 23, 2017
alex turner's beard man what gans on

— alex mitton (@_mitton) July 23, 2017
I've imagined Alex turner with a beard so many times and it definitely did not look like that

— *~_Abi_~* (@Abi_louise96) July 24, 2017
Alex turner was spotted with a beard.... pic.twitter.com/NFQGawVpQd

— (@lunaytyka) July 17, 2017
Love how our little Twitter community comes together in hard times. Like Alex Turner growing an awful beard. pic.twitter.com/PoUvtlidpB

— Kirsty Bain (@xKirstybain) July 22, 2017
I'm sorry to say this but Alex Turner's beard is an abomination. https://t.co/iCZIfqyq8O

— Sophie Sharp (@SophieSharpie) July 21, 2017
While the beard continues to divide opinion, one thing all Arctic Monkeys fans can agree on is how excited we are for their sixth studio album and the follow-up to 2013's AM.
The as-yet-untitled record has been promised for this year, with bassist Nick O'Malley telling For The Ride that they'd "have problems" if it doesn't drop in 2018.
Even Stranger Things' Eleven is desperate:
Hear Anton Du Beke's take on Arctic Monkeys' I Bet That You Look Good On The Dancefloor:
Lead photo credit: Getty/Jason Merritt/TERM
/Staff