Arctic Monkeys To Play Rare Songs At Glastonbury
26 June 2013, 13:16 | Updated: 1 September 2013, 23:55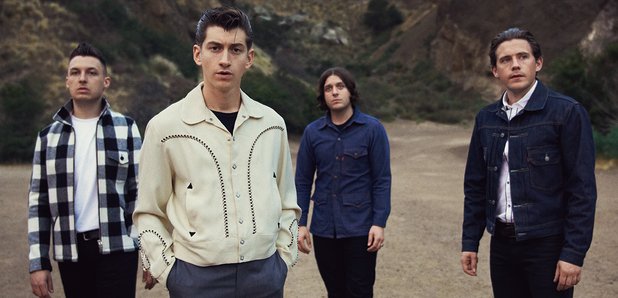 Arctic Monkeys have told Radio X that their Glastonbury set on Friday night (June 28) will feature a mix of new material and older songs that haven't been played live for a long time.
Speaking to Radio X's Danielle Perry, drummer Matt Helders said: "We're ready to go, we've been doing some European festivals to kind of get ready. We're excited - I've got my wellies out."
Of the setlist, Helders continued: "We're definitely doing a mix of old and new stuff, songs that we haven't done for years, that's for sure. But I don't want to give anything away!
Earlier this week, the band announced their fifth album was to be called AM, on Monday September 9 - but that the record was still being polished only a matter of days earlier.
"It's probably last September when we first went into the desert to sit down and see what we had," Matt explained. "We've kind of lived with it for a while, but it was still being finished off literally days before we announced it. We were on the phone, getting things finished like adding a tambourine to a chorus, when it should have been mastered. It was right down to the last minute."
You can listen to the interview below: