WATCH: Last Shadow Puppets Unveil Second Teaser Trailer For New Album
29 December 2015, 12:24 | Updated: 29 December 2015, 12:29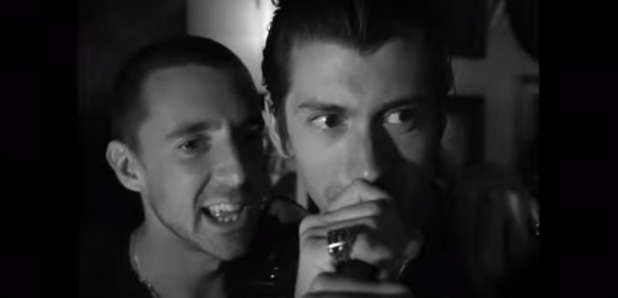 Miles Kane and Alex Turner are set to return next Spring with their second collaboration.
The Last Shadow Puppets have unveiled a second teaser trailer, following the news of their return in 2016.
The video, posted on their official Facebook page, sees Alex Turner and Miles Kane sitting in a grand home and jamming in the studio.
Its most prominent feature, however, is Kane's impression of American wrestler, Ric Flair, who he dressed up as for Halloween.
Watch the clip below:
Turner and Kane posted the first trailer for their second album at the beginning of December, with the date confirmed as "Spring 2016".
Speaking with Chilean music website Rock & Pop last month, producer and drummer James Ford also said the record was "finished" and ready to be released.
"This year, I've just done a Last Shadow Puppets record, which is the guy from Arctic Monkeys and Miles Kane," Ford said. "So we did the follow-up album to that. That's the last thing I did." You can listen to the chat here.
As well as being part of the electro group Simian Mobile Disco, James Ford is also a superstar producer, working on four out of five Arctic Monkeys, and with artists like Foals, Florence & The Machine, Mumford & Sons, Haim and many more.
If that wasn't enough, musician Owen Pallet (who worked on the last Shadow Puppets album) tweeted "That rare and thrilling moment when the record you're working on crosses the threshold into Classic Status #tlsp2".

Their debut Last Shadow Puppets record, The Age Of The Understatement, was released in 2008.