Louis Theroux Talks Getting A Selfie With Alex Turner
16 February 2017, 15:06 | Updated: 23 February 2017, 18:57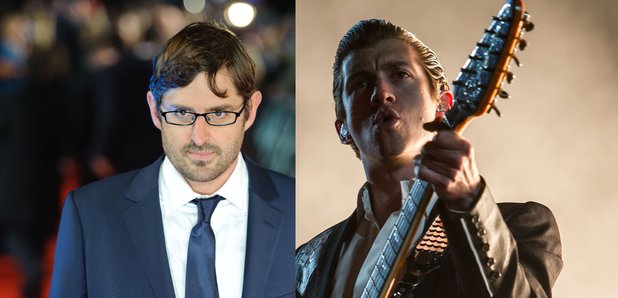 The documentarian admitted the Arctic Monkeys frontman was "totally bemused by who (he) was".
Louis Theroux has shared his experience of getting a selfie with Arctic Monkeys frontman Alex Turner while on a plane.
The broadcaster - who picked up the Best Film gong for My Scientology Movie at last night's NME Awards - was asked what his most Rock 'N' Roll moment was- to which he replied: "I once met Alex Turner.
"I normally fly economy because I'm saving money for the license payer, but I got upgraded. Alex Turner from the Arctic Monkeys was there."
He continued: "I got a selfie with him. That's the only time I've ever got a selfie with someone. He seemed totally bemused by who I was. And why not?"
When asked about some of his favourite bands, the film maker added: "I love Arctic Monkeys, so it's a shame they're not here tonight. I'm into Arcade Fire, Queens of the Stone Age, bands like that."