LISTEN: The Last Shadow Puppets Share French Cover "Les Cactus"
14 November 2016, 10:12 | Updated: 14 November 2016, 10:32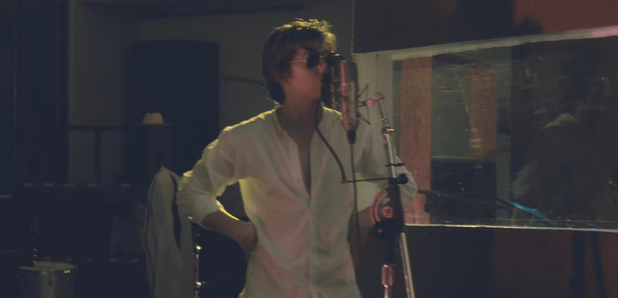 Coming from the forthcoming covers E.P, the supergroup have taken on the French classic.
The Last Shadow Puppets have unveiled their latest cover, and it's a take on Jacques Dutronc's Les Cactus. If you've never heard it before, it's a French anthem.
Most bands would sound a little out of place covering a 1967 French belter, but it seems rather apt falling out of duo Mile Kane and Alex Turner. And if that isn't enough, Turner's dancing has been taking to a whole new level.
Listen to Les Cactus below.
Les Cactus features on The Last Shadow Puppets new covers E.P. The Dream Synopsis. You can see the full track listing below.
01 Aviation
02 Le Cactus (Original by Jacques Dutronc)
03 Totally Wired (Original by The Fall)
04 This Is Your Life (Original by Glaxo Babies)
05 Is This What You Wanted (Original by Leonard Cohen)
06 The Dream Synopsis
The Dream Synopsis will be released December 2nd.