Last Shadow Puppets Have Confirmed Details Of Their New LP... And It's Looking Pretty Mad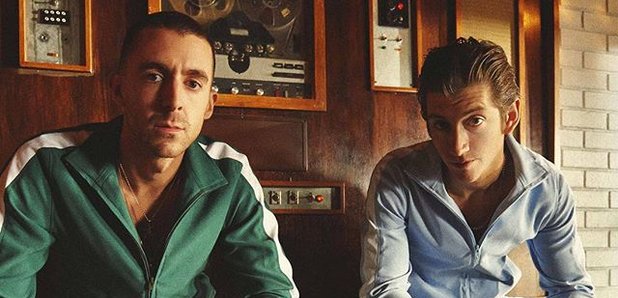 2016 has been a bit of a false start, what with the death of David Bowie and the guy from The Eagles. So it's nice to have some good news for once: The new Last Shadow Puppets album has been given a release date.
Wittily titled Everything You've Come To Expect, it's the first collaboration between Alex Turner of Arctic Monkeys and Miles Kane since 2008 and is set to drop on 1 April.

With James Ford on production duties (and drums) and Zacahary Dawes from Mini Mansions on bass, the album was recorded in Malibu (nice) and features the new track Bad Habits.

You'll be able to purchase this meisterwork as a bog standard CD and also a fancy deluxe version with a 40-page booklet. You'll also be able to get the LP on vinyl, which also comes as a deluxe limited edition, with featuring a 32 page booklet and 7" coloured vinyl featuring Bad Habits, and a new exclusive track The Bourne Identity.

As we've already seen from their press shots and music videos, it's going to be a pretty bonkers album. And, as you'd imagine, the tracklist is very...well...theatrical.
The tracklisting is as follows:

Aviation
Miracle Aligner
Dracula Teeth
Everything You've Come To Expect
The Element Of Surprise
Bad Habits
Sweet Dreams, TN
Used To Be My Girl
She Does The Woods
Pattern
The Dream Synopsis
Bad Habits (the first tune to come from the album) was revealed on January 8th. You can listen to Bad Habits below.