Kanye West's Champions Artwork Looks A Lot Like Arctic Monkeys' Suck It And See Cover...
13 June 2016, 10:35 | Updated: 13 June 2016, 11:22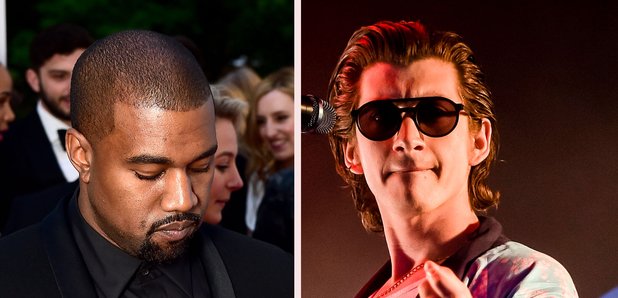 Fans were quick to draw comparisons between the minimalist artworks.
Kanye West released his Champions single over the weekend and his artwork certainly got people talking.
Listen to Champions - Single by Kanye West on Apple Music. https://t.co/Ud8gwG5aYo

— wilson raps (@wilsonraps) June 13, 2016
The lead track from Kanye's Cruel Winter album - which simply says on "No artwork 3" on its cover - bears a striking resemblance to the artwork for Arctic Monkey's Suck It And See album.
See it below: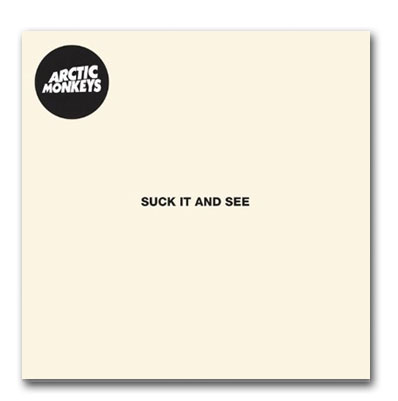 Oops.
The similarities between Kanye's single and Arctic Monkeys' fourth studio album - which were pointed out by Consequence of Sound this morning - haven't been lost on the fans either.
@kanyewest @ArcticMonkeys #kanye #champions pic.twitter.com/nKuEv6T7WF

— Hanns (@hanns_bl) June 13, 2016
Arctic monkeys is that you?? https://t.co/fZpZ56B4Ap

— Miranda Reinert (@mirandareinert) June 13, 2016
ok nice to see kanye stole the suck it and see album art https://t.co/aWx2pc375W

— Natalia (@zzonicyouth) June 13, 2016
But was it a straight up copy or a total coincidence? You decide:
The US rapper and the Sheffield band aren't the only artists keen on the minimalist look for their artworks either. But are they a touch of simplistic genius or lazy attempts at irony?
Get some of the most ridiculously simple covers of all time, here: