Are Arctic Monkeys Currently Making Their New Album In Sheffield?
23 December 2016, 11:04 | Updated: 23 December 2016, 14:04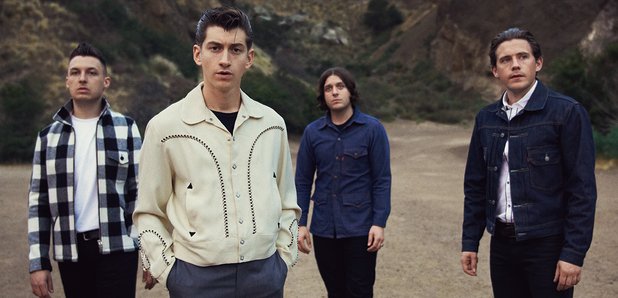 The members of the band have been seen in their hometown for the first time in AGES… Are they making the follow-up to AM?
The rumour mill is rife at the moment after sightings of Arctic Monkeys in their hometown of Sheffield.
Alex Turner, Matt Helders, Jamie Cook and Nick O'Malley have been spotted out and about in the bars and restaurants of the Yorkshire city, promoting speculation that they're recording the long-awaited follow-up to 2013's AM album.
While they may simply be heading back to their families for the Christmas period, there's no denying that the band have been pretty visible on the Sheffield streets and the Twittersphere has gone crazy.
MY DAD HAS JUST HAD A BEER WITH ALEX TURNER WTF pic.twitter.com/FZ9ozniky8

— james (@httpjames_) December 10, 2016
Arctic Monkeys back together in Sheffield! #AM6 pic.twitter.com/v8ZNCknCJM

— Thibault Meyus (@ThibaultMeyus) December 8, 2016
Nick O'Malley and Jamie Cook in for tea tonight. #ReytLads #Sheffield #NickOMalley #JamieCook @ArcticMonkeys #Sheffield pic.twitter.com/Shgq7CyYgP

— ashoka1967 (@ashoka1967) December 13, 2016
Local BBC journalist Shamir Masri claims that the band are in town to start writing new material:
Alex Turner told me during an interview for @BBCSheffield they are coming back to Sheffield to pen a new album.. it IS happening! https://t.co/ObeO10rNmn

— Shamir Masri (@ShamirMasri) December 23, 2016
Back in June, Alex Turner told Radio X that there was "no rush" to get back in the studio to work on new songs, but "there will be at some point. I mean, we'll see with that."