Alex Turner: I have nightmares before big shows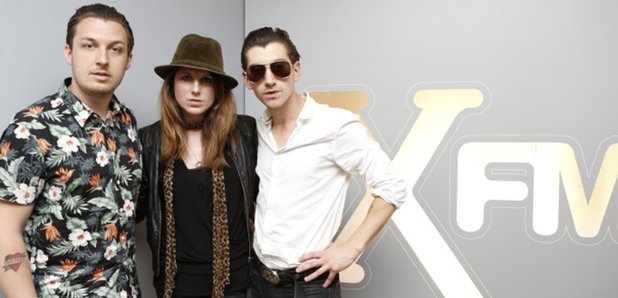 On the eve before the huge Finsbury Park dates this weekend, the Arctic Monkeys frontman has revealed he doesn't sleep easy before the bigger gigs.
Speaking to Radio X's Danielle Perry about the shows, Turner confirmed that although nerves don't shake him, nightmares do.
"I sometimes have nightmares before big shows… like we'll be playing a show and the field will empty" he said. "One of the reasons stuff starts going wrong in them dreams is because I'll walk on stage and it's not my set-up.
"I'll be trying to figure it out while the field's emptying… Before Glastonbury, years ago, I had a dream like that and I was screaming at the guitar-tech like 'Why now? Why did you pick now?'"
Turner and drummer Matt Helders were in Radio X to record a special acoustic set, just for us. You'll be able to hear the tracks across Radio X this weekend.
The Finsbury Park dates will see Arctic Monkeysl play to over 40,000 people over the two nights. You'll be able to hear tracks from the shows on Radio X on Bank Holiday Monday at 7pm in Danielle Perry's Evening Show.
LISTEN TO THE AUDIO
Danielle Perry talks to Arctic Monkeys by Radio X