Alex Turner: "A frontman should be hilarious"
3 April 2014, 11:38 | Updated: 4 April 2014, 10:31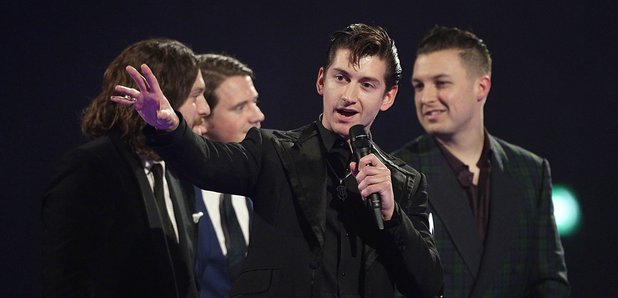 The Arctic Monkeys singer has been explaining that the rock 'n' roll lifestyle is so ridiculous, it's necessary to become "ridiculous" to cope with it all.
Esquire magazine asked Turner what was the vital ingredient to becoming a successful frontman in a rock band.
He responded: "Certainly, in this day and age, a sense of humour. Because it's pretty ridiculous. In 1969, there probably weren't many laughs in rock 'n' roll. But then they were probably funny people.
"They had a sense of humour, they just didn't use it. We bumped into Robert Plant last night and he's hilarious. If you start taking it too seriously, which I'm, like, sometimes definitely in danger of doing… then it gets ugly."

He was also asked about the infamous BRIT Awards speech, in which the swaggering singer declared: ""That rock and roll - it just won't go away. It might hibernate from time to time and sink back into the swamp. But the cyclical nature of the universe in which it exists demands it adheres to some of its rules."

He comented: "I suppose on some level, in that environment, rightly or wrongly, it almost feels like we were representatives of guitar music, or rock 'n' roll.
"And while I don't see getting any trophy as a great victory, in some sense it's a victory for our music. But I can't go up and gush about how I dreamt about picking up a Brit Award all my life, because it just isn't the truth."