Emma Thompson Got Stuck In An Arctic Monkeys Mosh Pit
26 October 2017, 15:36 | Updated: 26 October 2017, 15:37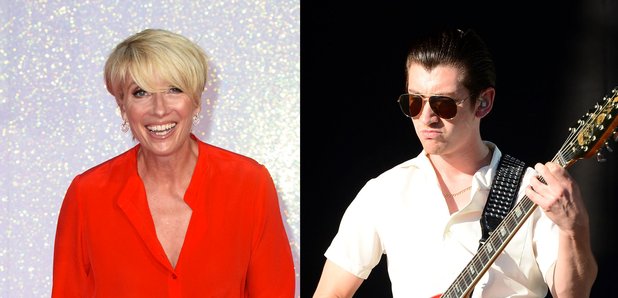 The star has recalled the moment she feared for her life as she watched Alex Turner and co. play Reading Festival.
Emma Thompson has revealed how she got caught in a mosh pit while watching Arctic Monkeys.
As the Huffington Post reports, the Love Actually actress recalled the moment she attended Reading Festival 2014 to Graham Norton, describing her experience as "hell".
The Nanny Mcphee star explained. "There were 90,000 teenagers and me with my 54-year-old mate. I initially thought how nice it was until two things happened.
"First, I got into the mosh pit while the Arctic Monkeys were playing and I was so crushed in and moved up and down by people I thought, 'Oh, now is when I die, I always wondered when it would be, but I didn't picture this!'"
She added: "Then the toilets overflowed and you had to walk through it. I thought, 'This literally is hell!'
"It was grim and I am never going again."
Listen to Arctic Monkeys' entire debut album on ukulele, courtesy of Eat My Uke:
Meanwhile, the rumour mill has been going wild that band are on the cusp of announcing a UK Festival date.
Fans began speculating after Glasgow's TRNSMT Festival shared a video earlier this evening (Oct 25th) that appeared to mash the festival's logo with the band's AM artwork.
Take a look below and decide for yourself:
#TRNSMTfest pic.twitter.com/2o7MAQAwUR

— TRNSMT Festival (@TRNSMTfest) October 25, 2017
The new album, which will be the band's sixth, is expected to arrive in early 2018.
Speaking to For The Ride, bassist Nick O'Malley said the album should be out by the spring because "if it isn't, we've got problems."
TRNSMT Festival 2018 takes place next year in Glasgow from July 6th - 8th.

FIND OUT EVERYTHING WE KNOW ABOUT ARCTIC MONKEYS' SIXTH ALBUM SO FAR.
Photo credit: Emma Thompson: Matt Crossick/PA Wire/PA Images Alex Turner: Theo Wargo / Staff