Arctic Monkeys Have The Highest Selling Mercury Prize-Winning Album
14 September 2017, 17:25 | Updated: 14 September 2017, 18:43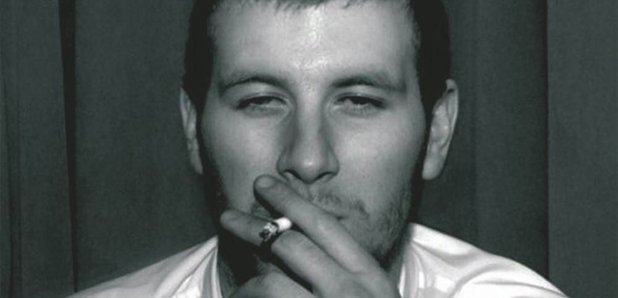 Find out where the likes of previous winners PJ Harvey, Alt-J and Pulp came on the list.
The Mercury Prize isn't always given to the best-selling or No. 1 album of the year. But sometimes an album comes along which isn't just hugely popular, but is also critically acclaimed.
Arctic Monkeys debut, Whatever People Say I Am That's What I'm Not, was one such album- and now it's turned out to be the highest-selling album to win a Mercury Prize too.
As the Official Charts report, the record - which spawned the likes of I Bet You Look Good on the Dancefloor and Fake Tales of San Francisco - topped the list with 360,000 sold in its opening week alone, and just under 1.7 m shifted overall.
In second place was Pulp's a Different Class, which saw them pick up the prestigious prize in 1996 and sell approximately 1.3 m copies to date.
Also managing to sell over a million records were Franz Ferdinand and Elbow, who have managed to sell about 1.28m and 1.1 million copies respectively.
See the full ranking below:
Arctic Monkeys – Whatever People Say I Am That's What I'm Not (2006)

Pulp – Different Class (1996)

Franz Ferdinand – S/T (2004)

Elbow – The Seldom Seen Kid (2008)

Portishead – Dummy (1995)

M People – Elegant Slumming (1994)

Primal Scream – Screamadelica (1992)

The XX – S/T (2010)

Ms Dynamite – A Little Deeper (2002)

Gomez – Bring It On (1998)

Badly Drawn Boy – The Hour of Bewilderbeast (2000)

Alt-J – An Awesome Wave (2012)

Klaxons – Myths of the Near Future (2007)

Roni Size/Reprazent – New Forms (1997)

Suede – Suede (1993)

Dizzee Rascal – Boy In Da Corner (2003)

PJ Harvey – Stories From The City, Stories From The Sea (2001)

Antony & The Johnsons – I am a Bird Now (2005)

PJ Harvey – Let England Shake (2011)

Skepta – Konnichiwa (2016)

Talvin Singh – OK (1999)

James Blake – Overgrown (2013)

Benjamin Clementine – At Least For Now (2015)

Young Fathers – Dead (2014)

Speech Debelle – Speech Therapy (2009)
Watch the whole of Arctic Monkeys' debut album covered on the ukulele, courtesy of
EatMyUke:
The 2017 Hyundai Mercury Prize award ceremony takes place tonight (14 September) at the Eventim Apollo, Hammersmith.