Arctic Monkeys Bassist Reveals New Album Release Date
27 September 2017, 10:00 | Updated: 29 September 2017, 19:29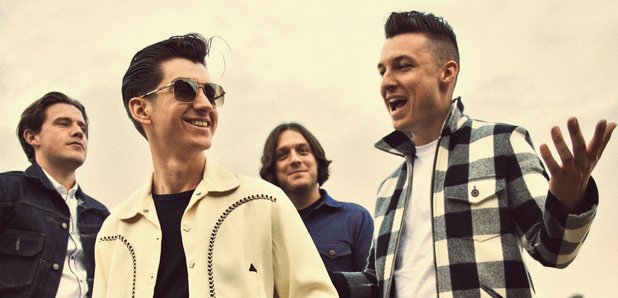 According to reports, Nick O'Malley has given an update on the follow-up 2013's AM.
Arctic Monkeys has reportedly started recording their new album and it will be released in 2018.
Earlier this year, a fan reported that drummer Matt Helders said the follow-up to 2013's AM was set "hopefully by the end of the year" but now it seems we may have to wait a little longer.
According to motorcycle website For The Ride, O'Malley visited the track "before recording began on the eagerly anticipated sixth album".
The outlet added that the Brianstorm bassist confirmed the album would be out next year, saying: "if it isn't we've got problems".
Listen to Arctic Monkeys' debut album on the ukulele:
Meanwhile, it seems the band haven't been resting on their laurels, with drummer Matt Helders creating the music for a new bar opening in Sheffield.
The Arctic Monkeys sticksman is credited on a video which was tweeted out by Public, alongside the caption: "Arriving in the Autumn..."
Watch it here:
What's more, the drummer also collaborated on Iggy Pop's Post Pop Depression with Josh Homme, and helped the rock legend tour the album.
Back in 2016, Alex Turner insisted the group were in "no rush" to record their sixth studio album.
Asked about plans for a new LP, he said: "No, there aren't really, Not yet. But there will be at some point. I mean, we'll see with that. No rush."
2016 saw Arctic Monkeys frontman release The Last Shadow Puppets' second album Everything You've Come To Expect, with Miles Kane.