Arcade Fire may have "Somerset artists" appearing at Glastonbury set
26 June 2014, 09:43 | Updated: 16 June 2017, 17:17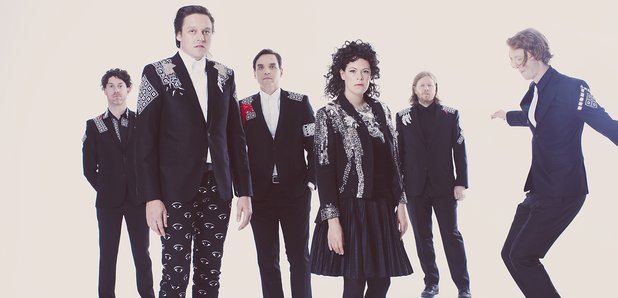 The band have hinted that they may have some special guests lined up for their headlining Pyramid Stage slot tomorrow night (Friday 26 June).
Speaking to the NME, Richard Reed Parry revealed that the plan was the latest in a long line of guest slots for the band: "I can't tell you in advance but we may have Somerset artists. Its been a real joy these last few months. Most nights we've tried to do that and it's been really inspiring and fun learning a song every day."

Radio X has been speculating as to who these "Somerset artists" may be. Comedy troupe The Wurzels are the first to spring to mind, followed by former Deep Purple guitarist Richie Blackmore.

Other bands that have an affiliation with Somerset are Portishead, Kula Shaker, Reef and everyone's favourite, Toploader.