Arcade Fire Perform Song Win Butler Dreamt With Neil Young
29 October 2013, 12:22 | Updated: 29 October 2013, 12:37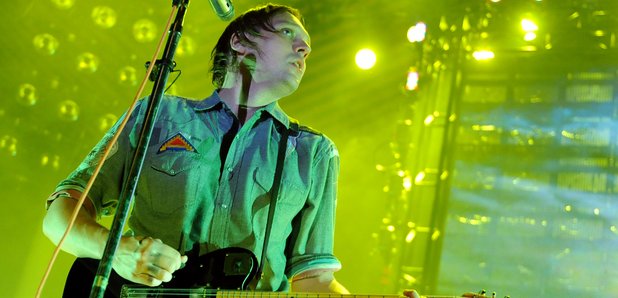 Arcade Fire have been joined on stage by Neil Young for the Bridge School Benefit concert.
The star studded line-up for the eight and a half hour extravaganza also included The Flaming Lips, Queens of The Stone Age and The Killers.
Arcade Fire's performance begins at 5:45 with The Suburbs.
At 6:06ish Arcade Fire's Win Butler introduces their song with the Heart of Gold singer and admits it had an unusual origin.
"I had a dream, we were soundchecking and there were huge bright lights on my face and it was empty, people started leaving as we were soundchecking - it's like a night-terror I have all the time - not too dissimilar to now, but you guys would be leaving or something like that, so it's a nightmare," the frontman explained.
"But we're playing a song in soundcheck and I woke up and remembered everything and I was half-asleep and I started playing it and wrote down the lyrics and listened back to my tape recorder and it was basically a Neil Young song.
"So this song is called I dreamed a Neil Young Song and Neil is going to come and sing it with us..."