New Arcade Fire Record Double Album
10 September 2013, 11:30 | Updated: 11 September 2013, 12:49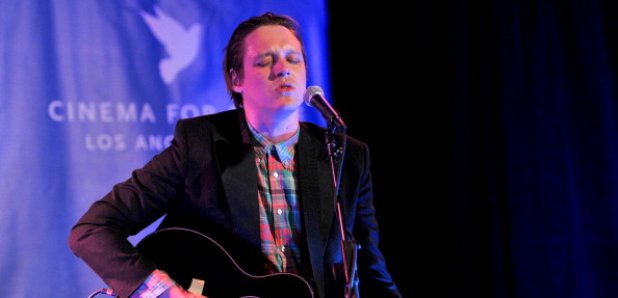 After unleashing track Reflektor last night Arcade Fire have confirmed more details of their next album.
"At 9pm on the 9th of the 9th - Arcade Fire are sending their new song around the world...," the band confirmed ahead of the track's release.

At 10am UK time the song got its first play in New Zealand as it is unfurled around the globe - with speculation that David Bowie had provided a guest vocal on the track.

His cameo was later confirmed on his official Facebook page.

"We can confirm that David Bowie has supplied a brief backing vocal on the James Murphy (LCD Soundsystem) produced track (no saxophone though)," the post read.

The band have now begun pre-orders for the Reflektor LP - which reveal that it is a double album - with people who pre-order given the opportunity to get early access to Arcade Fire gig tickets.

The album features a sculpture of the Greek legend of Orpheus and Eurydice by Auguste Rodin on its cover.

According to mythology, after Eurydice died her husband Orpheus travelled to the Underworld to convince Hades to allow him to take her back with him. He conceded but on the condition Orpheus walked in front of Eurydice while they left and did not look back until they were both out of the Underworld.

As soon as he reached the entrance Orpheus looked back out of worry but as Eurydice had not yet walked out of the Underworld she was lost to him forever.

It suggests the record could be another concept album - 2010's The Suburbs had the theme of a letter written from The Suburbs.

The track Reflektor features the line "thought you would bring me to the resurrektor?" sung by Bowie as well as the lyrics
"I thought I found a way to enter" and "If this is heaven I need something more."

The album is released October 29.