Arcade Fire and Owen Pallett make Polaris shortlist
15 July 2014, 17:00 | Updated: 15 July 2014, 22:30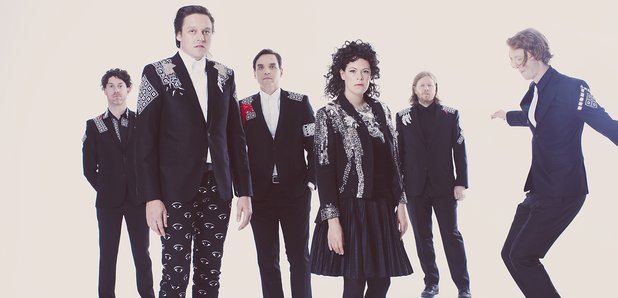 Albums by Arcade Fire and Owen Pallett have made the shortlist of nominees for this year's Polaris Music Prize.
The Polaris Music Prize is a not-for-profit organization that annually honours, celebrates and rewards creativity and diversity in Canadian recorded music.
The ten records that make up the shortlist were selected from the 41-title Long List that was announced last month at the National Music Centre in Calgary.
The eligibility period for the 2014 Polaris Music Prize runs from June 1, 2013 to May 31, 2014. An independent jury of nearly 190 music journalists, broadcasters and music bloggers from across Canada determine the Long List and Short List. An eleven person Grand Jury, chosen from the larger jury pool, will convene one the night of the Gala to select the Polaris Music Prize winner - who will be awarded $30,000.
Montreal actor, producer, and writer Jay Baruchel was also announced as this year's gala host and read the names of the ten nominees.
"As both a music nerd and a patriot the decision to be a part of this award that honours the best in our country's music was an easy one," he said.
"I am beyond flattered and more than a little nervous. Above all else I am honoured to be hosting the Polaris Music Prize Gala. Here's to me being arguably the least hip person in the room come awards night."

The winner will be announced at the Polaris Gala, which will be held on Monday, 22 September.
THE 2014 POLARIS MUSIC PRIZE SHORT LIST IS (In Alphabetical Order):

Arcade Fire – Reflektor

Basia Bulat – Tall Tall Shadow

Mac DeMarco – Salad Days

Drake – Nothing Was The Same

Jessy Lanza – Pull My Hair Back

Owen Pallett – In Conflict

Shad – Flying Colours

Tanya Tagaq – Animism

Timber Timbre – Hot Dreams

YAMANTAKA // SONIC TITAN - UZU