James Murphy: New Arcade Fire Record Really, Really Great
31 May 2013, 15:42 | Updated: 15 July 2013, 18:31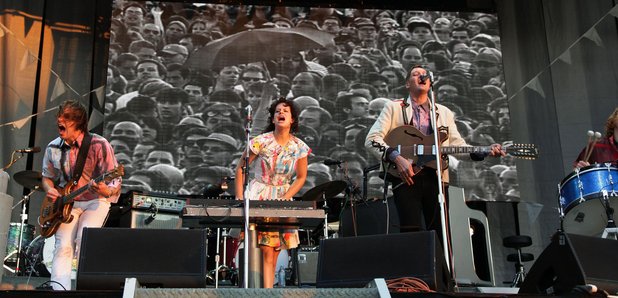 Former LCD Soundsystem helmsman James Murphy has said been speaking about the new Arcade Fire album, for which he is producing several tracks.
The band are recording tracks for their fourth record - the follow up to 2010's The Suburbs - with Murphy at DFA Record's New York studio.
"I think it's going to be a really great record, actually," Murphy told Rolling Stone. "I'm eager to see it come out."
He admitted it was quite intimidating when he first went into the studio with Arcade Fire.
"There's a lot of them, and they're mostly self-produced - like, they don't need a producer in a certain way," Murphy explained. "So I didn't know how it would go."
Arcade Fire are also working with long term collaborator Markus Dravs - who worked on the last album as well as Neon Bible.