Arcade Fire To Release New Album In April?
11 January 2017, 18:18 | Updated: 16 January 2017, 17:25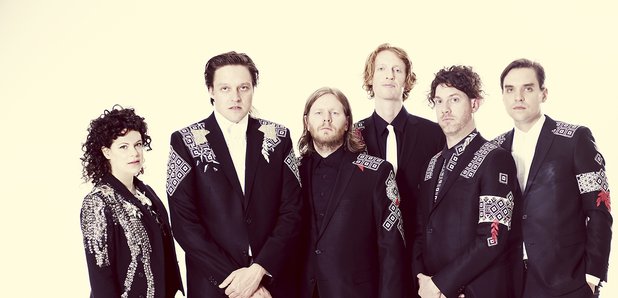 Drummer Jeremy Gara has suggested his activity with the band will start this spring.
Arcade Fire's drummer, Jeremy Gara, has sparked rumours they could be releasing new material in April this year.
In an interview with Red Bull Poland, Gara - who is releasing his own debut album in March - explained why he won't be able to embark on a full tour with the Canadian outfit.
The Rebellion star revealed: "Unfortunately, this is difficult, because Arcade Fire, for obvious reasons is a very important part of my plans, and a quite mysterious one."
He added: "I don't know where we're going to play, I don't know when we start, or when we finish. From my perspective, it looks like Arcade Fire starts in April and finish around April 2019."
Their new album would be their first official studio release, 2013's Reflektor.
Whether or not the band will release new material this Spring, one thing for certain is that the Canadian band will headline Isle Of Wight festival 2017, making their UK festival exclusive this year.
Arcade Fire will be joined at the Seaclose Park event, which takes place from 8-11 June, by Rod Stewart and joint headliners Run DMC and David Guetta.