Arcade Fire Reveal Reflektor Track Listing
24 September 2013, 09:58 | Updated: 24 September 2013, 14:13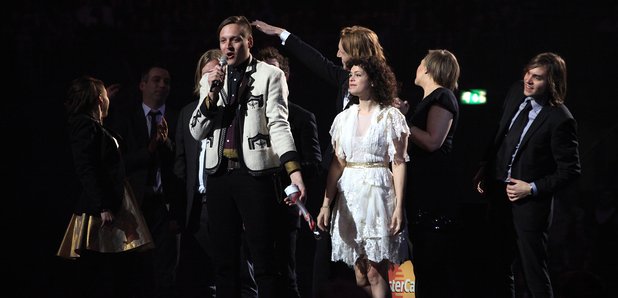 Arcade Fire have revealed the full track listing for their forthcoming album Reflektor.
In a post on Twitter last night, the band published the whole track listing after it was inadvertently leaked on Amazon's French website.
The record is spit into two volumes, with one song bearing the intiguing title Porno.
Reflektor Tracklist pic.twitter.com/3nJGpaLybI

— Arcade Fire (@arcadefire) September 23, 2013
The full track listing is:
Reflektor
We Exist
Flashbulb Eyes
Here Comes The Night Time
Normal Person
You Already Know
Joan Of Arc

Here Comes the Night Time II
Awful Sound (Oh Eurydice)
It's Never Over (Oh Orpheus)
Porno
Afterlife
Supersymmetry
Reflektor is released on October 28.