WATCH: Arcade Fire Bring David Bowie Parade To New York's Panorama Festival
25 July 2016, 09:58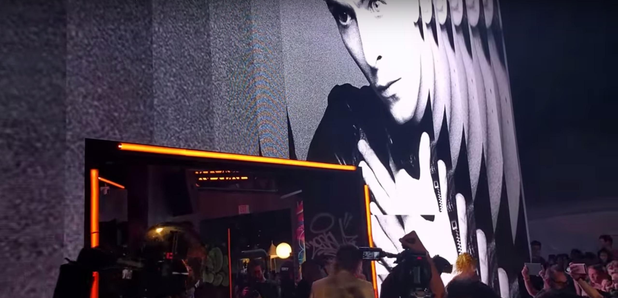 The Canadian outfit paid tribute to the late rock star again, by reprising their procession with the Preservation Hall Jazz Band this weekend.
Arcade Fire gave the audience at New York's Panorama Festival a taste of their David Bowie parade this weekend.
The band - who originally laid on a procession in New Orleans for the late British icon - joined forces with the Preservation Hall Jazz Band again to play a selection of Bowie's greatest hits, including Heroes and Rebel Rebel.
See them perform Heroes at the festival below:
See their rendition of Suffragette City:
Watch Win Butler lead the crowd during Rebel Rebel:
.@arcadefire parading out into the crowd at #PanoramaNYC in a David Bowie tribute. : @grahamjams #TheSyn pic.twitter.com/dKS3bexReR

— The Syndicate (@thesyndotcom) July 23, 2016
Shortly after Bowie's passing on Sunday 10 January, the band - who collaborated with the star - paid tribute, calling him a "true artist".
As reported by Rolling Stone, their statement read: "David Bowie was one of the band's earliest supporters and champions," the group said. "He not only created the world that made it possible for our band to exist, he welcomed us into it with grace and warmth.
"We will take to the grave the moments we shared; talking, playing music and collaborating as some of the most profound and memorable moments of our lives. A true artist even in his passing, the world is more bright and mysterious because of him, and we will continue to shout prayers into the atmosphere he created."
Meanwhile, Bowie's Lazarus musical is expected to come to London in November, reports The Sun.
According to the outlet, Michael C. Hall - known for his roles in Dexter and Six Feet Under - is expected to return for the role of lead character Thomas Jerome Newton.
Picture: YouTube/Chris Connelly