WATCH: Iggy Pop Narrates Alt-J's Gory In Cold Blood Video
10 May 2017, 09:30 | Updated: 11 May 2017, 11:01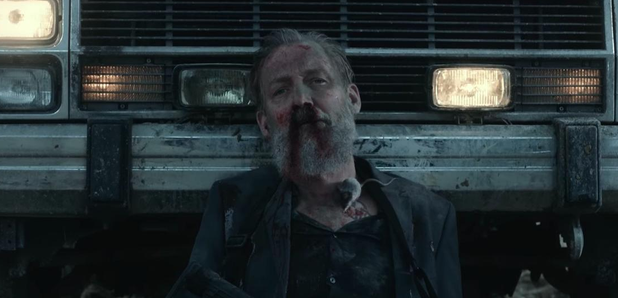 The single comes from their Relaxer LP, which is set for release on 2 June.
Alt-J have unveiled the video for In Cold Blood, the first single to be taken from their third studio album.
The Casper Balsley-directed piece is narrated by none other by Iggy Pop, who takes on the role of David Attenborough and educates us on the humble wood mouse.
Watch it here:
It follows the a day-in-the-life of the tiny creature, which becomes increasingly more gruesome and sinister as it goes on.
In Cold Blood is the first single to to be taken from Alt-J's Relaxer album- which follows 2012's An Awesome Wave and 2014's This Is All Yours.
Meanwhile, the band have also confirmed a date at The O2 London on 16 June to celebrate the venue's 10th anniversary.
June 16th we are playing a headline show at @TheO2. Can't wait to play some songs from new album 'RELAXER' Pre-sale: https://t.co/42gnzYID1n pic.twitter.com/CHVbT2n5O8

— Δ (alt-J) (@alt_J) March 6, 2017
Alt-J said of the news: "The O2 is a huge, cool venue and we are excited to be helping to mark its tenth birthday. It was a very special night the first time we played there, and we're looking forward to going back for seconds.
"This is one of the first shows where we'll be playing new songs from our forthcoming album, and we can't wait to get back on stage again."
Get the full tracklist for their Relaxer album:
1.3WW
2. In Cold Blood
3. House of the Rising Sun
4. Hit Me Like That Snare
5. Deadcrush
6. Adeline
7. Last Year
8. Pleader