Alt-J: Gwil leaving helped us define ourselves
19 June 2014, 11:25 | Updated: 11 September 2014, 15:38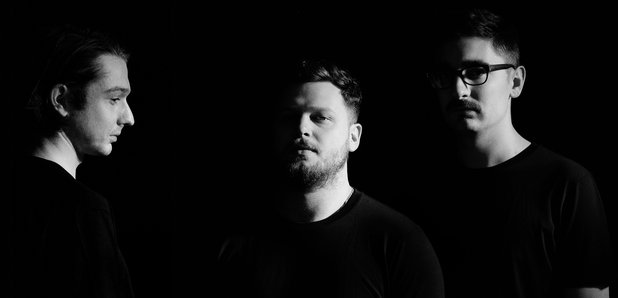 Alt-J have told Radio X the departure of bassist Gwil Sainsbury helped the band cement their own positions as they worked on second album This Is All Yours.
Alt J's brand new single Hunger Of The Pine was unveiled and released last night and is the first track from their new record, which is due out 22 September 2014.
Speaking to Danielle Perry as the track was given its Radio X First Play on the Radio X Evening Show, keyboard and vocalist Gus Unger-Hamilton spoke of his relief at finally being able to get the first song out, telling Danielle "it all starts again today".

The follow up to Alt J's début album took the trio just six months from start to finish but the band's activity was kept under wraps.
"I think everyone was like 'where are Alt J?'" Gus told Danielle. "So now we can finally say this is what we've been doing, here you go, here's the first track.

"We wanted to recreate the atmosphere of writing the first album as much as possible so we ended up finding a really cool little converted Warehouse in Hackney, very cliché East London. That's where Hunger Of The Pine and most of these tracks were written."

The band also recorded in the same studios they used for their Mercury Prize-winning debut album An Awesome Wave, which Gus described as "a tiny little place, sort of behind a second hand tyre shop".

One key difference between recording the first and second album though is a change in the band's line-up. Bassist Gwil Sainsbury announced his departure in January, with the remaining members of Alt-J later confirming they would be continuing as a three piece.
"With Gwil leaving, it threw the door open for everyone to define their role in the band ... 'Hunger Of The Pines' is a classic example of that happening," Gus told Danielle.

"Having finished the album and being really happy with it is a huge relief for us. It was good to know that we haven't lost anything, that we could still do it".
Meanwhile, tickets for the UK tour, which coincides with the release of the new album, are selling fast.
"these are the first tour dates we've announced since 2012," Gus said. "To know that our fans are still there and waiting for new music is unbelievably gratifying. We're lucky to have very, very loyal fans".
ALT J – THIS IS ALL YOURS TRACK LISTING:
INTRO
ARRIVAL IN NARA
NARA
EVERY OTHER FRECKLE
LEFT HAND FREE
GARDEN OF ENGLAND
CHOICE KINGDOM
HUNGER OF THE PINE
WARM FOOTHILLS
THE GOSPEL OF JOHN HURT
PUSHER
BLOODFLOOD PT II
LEAVING NARA