You won't believe what The 1975 have called their new album...
9 October 2015, 12:01 | Updated: 11 November 2015, 12:03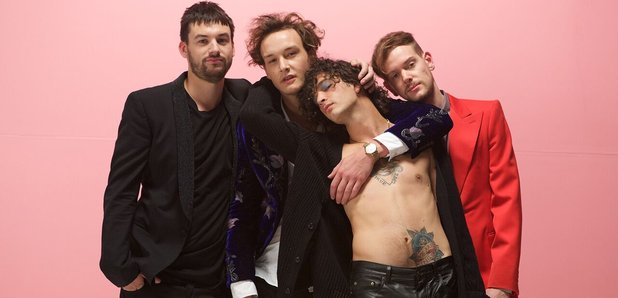 The band talk their new material and that social media blackout.
The 1975 have revealed their album title, and it's a bit of a mouthful to say the least.
The Manchester-formed fourpiece caught up with Phil Clifton and confirmed the name of their sophomore LP will be: I Like It When You Sleep - For You Are So Beautiful, Yet So Unaware of It.
Talking about writing their LP while on the road, Matt Healy and the band revealed: "It really has been our life".
"The record is as dynamic and as personal as our personalities."
And as for the release date of the follow-up to their self-titled debut? The indie-rockers confirmed it's slated for February 2016.
Meanwhile, The 1975 have unveiled the first listen of of their new Love Me single.
Playing the full track on Radio X last night (8 October), they discussed its synth-infused 80s sound. "The 80s has so (many) interesting sonics. It's where pop music wasn't so encumbered with self-awareness, so we have a lot of fun with those 80s pop sensibilities."
Talking about the that pesky social media blackout, which sent their fans into a frenzy, the band confirmed it was much more than a "publicity stunt".
"It was just me, Jamie and the boys sat in our flat and seeing what would happen if we removed it. Cause the internet is so funny isn't it?"
"We wouldn't be very nice people if we broke up and we were just like 'right, delete it'."
The 1975's Love Me single is out now.