The 1975's Matty: "Everything Has Changed So Much"
10 December 2013, 15:52 | Updated: 10 December 2013, 20:26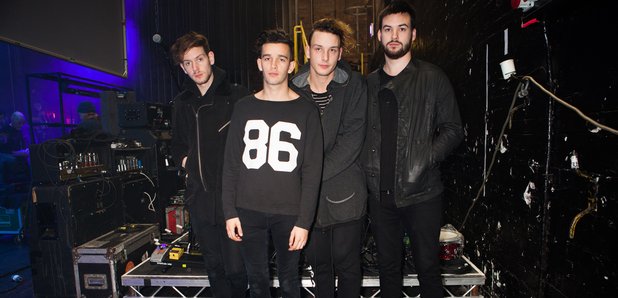 Matty from the 1975 has told Radio X that the band have a lot of new material already under their sleeves.
The 1975's self-titled debut album was only released in September but, speaking to Radio X's Clint Boon backstage at Radio X Winter Wonderland Manchester, the frontman admitted they are well on their way with the follow up.

"We never really stopped writing," Matty explained. "We didn't even realise we had the album until we just put all the material we had into one list and there's still loads of songs that linger over from back then. We've been writing all year really so we're quite into the second album. It's gonna be good."

The band flew in from their US tour to perform at our annual Christmas party at O2 Apollo Manchester on a bill that also features Darlia, Josh Record, Primal Scream and Jake Bugg.

The band are flying back to the US early tomorrow morning to finish their American shows and begin next year with three gigs at Manchester Academy and three at O2 Academy Brixton in January.

Matty admitted it's been a bit hard to take it all in.

"Every single thing we've done has really, really snowballed into this massive thing and we've become a pretty established band and we do struggle to get our heads round it a little bit because we've not really seen it the same way everyone else has," he told Clint.

"We can't be objective at all, we've not been provided with retrospect or hindsight. We've done over 220 or something gigs already this year and we're still going. You don't have the time to really look back and think 'wow'.

"Me and [George] have just moved into our first flat and that was the first time we were like, 'look, everything has changed!' Everything has changed so much in a year."
Listen to the full interview>>