Matt Healy of The 1975: I'm not going to turn into Bono
20 July 2014, 15:13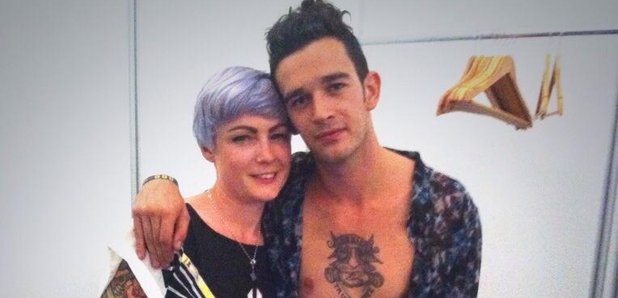 The singer has been telling Radio X that constant touring has influenced the band's new material… but he worries that they'll burn out if they're not careful.
Speaking to Radio X's Sunta Templeton backstage before their set at Benicassim festival in Spain, frontman Matty Healy said:
"Travel broadens the mind, but trying to have everyman lyrics that relate to the audience... But I'm not going to become Bono! I'm not going to be heavily politicised… but I wanna have as much conviction as I did on the first record."

He went on: "We're in a perpetual state of creating music and it does drive you a bit crazy. The issue would be are we going to burn ourselves out?"


"We've been a band for ten years, and a lot of that time we've never been on tour properly. So the whole touring thing is still really exciting and new for us. And we are kind of burning the candle at both ends…

"Writing new music is still what we like doing. We feel like we're getting away with murder."