Matt Healy: The 1975's New Album Needs To Be Like OK Computer Or The Queen Is Dead
14 March 2017, 16:32 | Updated: 14 March 2017, 16:38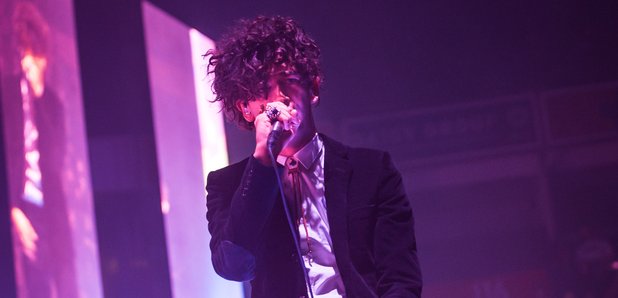 The Love Me singer has revealed his aspirations for The 1975's third album.
Matt Healy has talked about his goals for The 1975's third album, and he's used Radiohead's OK Computer and The Smiths The Queen Is Dead as an example of what he's aiming for.
As reported by NME, speaking in the latest issue of Q Magazine, the frontman revealed: "If you look at third albums, OK Computer or The Queen Is Dead, that's what we need to do."
Talking more about his plans for the follow-up to 2016's I Like It When You Sleep, For You Are So Beautiful Yet So Unaware Of It, Healy added: "I want a legacy. I want people to look back and think our records were the most important pop records that a band put out in this decade."
Last month saw the band win a BRIT Award for Best Band, and take home an NME Award for Best Live Band.
However, soon after the ceremony, the Chocolate singer gifted the gong to a lucky fan who was waiting outside The O2 Academy, Brixton.
HAHA! @Truman_Black didn't give a fuck about his @NME Award, he's just given it away to a fan (@halseyswillow) outside the venue. #NMEAwards pic.twitter.com/KleHliEJez

— Jake Marley (@JMarleyWrites) February 15, 2017
When receiving the award on the night, the Love Me singer said: "Thank you. Stop talking. Listen. This our second NME Award. The first time we were the shittest band. Now it's for being good, so I don't know what that proves.
"I don't think it proves anything, I think it proves that…hey listen (NME Editor) Mike (Williams) came out this evening and he said if you're an artist, we have a duty to make pop music didactic."
He added: "I know this is unfashionable and boring and no-one really gives a fuck but everything is fucked. And if your music isn't purposefully informative, then there's no point to it. So let's make sure that we do that. Thank you."