EXCLUSIVE: 1975 Man Talks Wedding Inspiration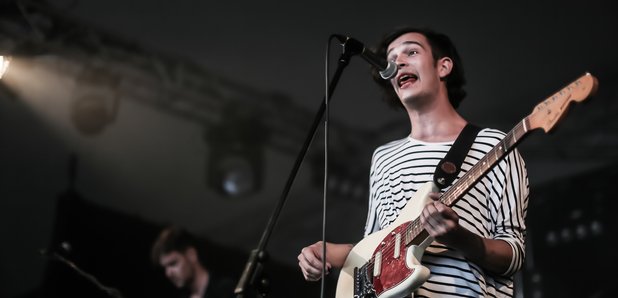 Matty from The 1975 has told Radio X a wedding proved to be a big inspiration for one of the most important tracks on their number one debut album.
The self-titled album beat off competition from Nine Inch Nails for the spot at the top of the UK album chart on Sunday.

The singer has now revealed exclusively to Radio X that there is one particular track on the record that stands out to him.

"Menswear is an important sonic element of the album that really gives the record a chance to breathe," he explained.

"It's written around the messy politics of a drunken wedding. When you're in a country manor at three in the morning and the party supplies run out.

"After listening to the late night monologue of Mike Skinner's Blinded By The Lights, I was inspired to write this song about my friend's sister's wedding. I won't give too much more of the story away here, it's all spelt out in the lyrics."