The 1975 Announce UK Tour
10 December 2012, 17:46 | Updated: 7 August 2013, 11:00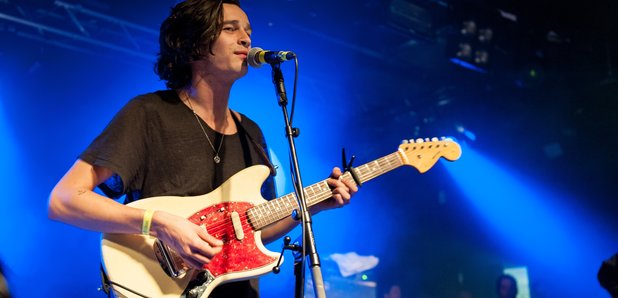 The 1975 have announced a 2013 UK tour in January and February.
They've yet to release their debut album - but have had two EPs out already - and are currently in the studio working on new material with Mike Crossey (Arctic Monkeys, Foals).
They'll play 24 dates in the new year.
They are:
Jan 22 - Think Tank Hoults, Newcastle
Jan 23 - Fibbers, York
Jan 24 - Cockpit 2, Leeds
Jan 25 - Full Moon, Newcastle-Under-Lyme
Jan 26 - Electric Circus, Edinburgh
Jan 27 - King Tuts, Glasgow
Jan 28 - Soyo, Sheffield
Jan 30 - Bristol Exchange
Jan 31 - Boileroom, Guildford
Feb 1 - West End Centre, Aldershot
Feb 2 - Temple, Birmingham
Feb 4 - Portland Arms, Cambridge
Feb 5 - Exeter Cavern
Feb 6 - Hooga, Chelmsford
Feb 7 - New Slang, Kingston
Feb 8 - Green Door Store, Brighton
Feb 9 - Lennons, Southampton
Feb 11 - Shipping Forecast, Liverpool
Feb 12 - Mixtape @ Keys, Middlesborough
Feb 13 - Bodega, Nottingham
Feb 14 - The Compass, Chester
Feb 15 - 53 Degrees, Preston
Feb 16 - Deaf Institute, Manchester
Feb 18 - Borderline, London