The 1975 Just Teased Something HUGE For December 2016...
1 June 2016, 13:01 | Updated: 1 June 2016, 18:44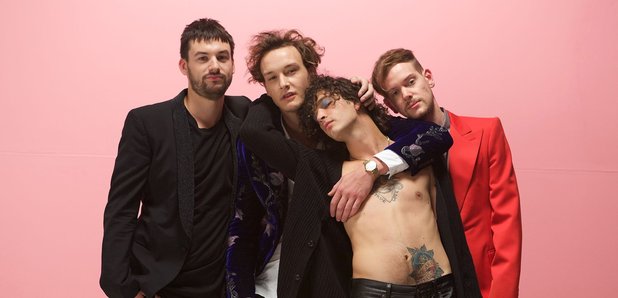 Matt Healy and the band have big plans for the end of the year.
The 1975 have posted a cryptic tweet about December 2016, and teased details of a UK tour.
The band took to Twitter to post an image of their artwork alongside the caption: "// D E C E M B E R 2 0 1 6 U K // L O V E".
See it below:
// D E C E M B E R 2 0 1 6 U K // L O V E https://t.co/Lw9r5iDkHg pic.twitter.com/SL4G139wvj

— The 1975 (@the1975) June 1, 2016
A press release from the band also confirmed: "In December 2016 The 1975 will play their biggest UK headline show to date. The show will form part of a series of concerts that will be toured worldwide, with expanded visuals and a brand new set list including songs that have never been played live.
"The 1975's constantly evolving performance will fuse art and technology to create a unique live experience.
The Cheshire-formed four-piece also posted similar teasers on their website, as well as on their Instagram and Facebook profiles- all containing a link to sign up to their mailing list.
Whatever the details of the tour are, we're sure their dedicated fanbase will be a big part of it.
Meanwhile, Healy recently hit the headlines for accusing "the government" of stealing the band's creative for an EU campaign.
The frontman took to his personal Twitter to show the resemblance and ask his followers if he could "sue" over the issue, before joking that he wanted to do a "mixtape" with David Cameron.
However, it looked like he may have had A Change Of Heart, since he deleted most of his tweets "through fear of getting assassinated".
I deleted my tweets through fear of getting assassinated @David_Cameron style !!!!

— matty (@Truman_Black) May 23, 2016
The UK's Electoral Commission has denied Healy's accusations, saying their idea actually came from a similar campaign used during the Scottish referendum.
In a statement issued to The Fader, they said: "The visuals of the campaign are designed to 'cut through' the noise that everyone will be hearing about the E.U. referendum by creating eye-catching advertising 'you can't miss.'
"The visual aspect is based on a successful campaign the Commission ran ahead of the Scottish referendum where by polling day, 84% of people surveyed said they recognised the advertising."