The 1975: Radio Singles Strip Artists Of Humanity
3 September 2013, 13:57 | Updated: 3 September 2013, 14:11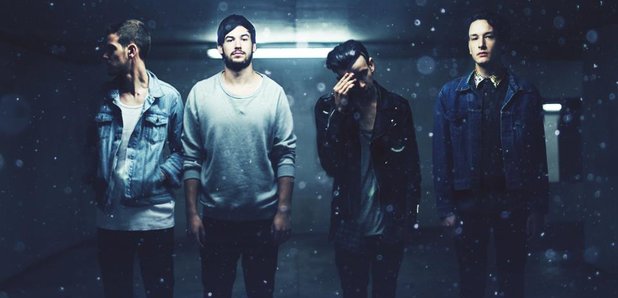 The 1975 could be on course for a UK number 1 album this week with their self-titled debut.
The Manchester band currently have sold more than double the nearest contender - Nine Inch Nails' new offering Hesitation Marks.

Speaking to Radio X's Danielle Perry - who has the album as her record of the week this week - Matty from the band admitted they are concerned about being judged by their fast success.

"It's not our fault we got really, really embraced really quickly," he said.

"I think that when you have radio singles and stuff it can strip artists of their humanity a little bit and when you hear those songs it becomes more of a kind of Pavlovian reaction than anything else."

The 1975 already have a top twenty single under their collective belt - Chocolate - with tracks The City and Sex also charting in the top 40.

But Matty is keen to emphasise that they haven't tried to be a deliberately radio-friendly band - and the album is much more than that.

"This record was written before anybody knew who we were, before we were ever harboured with any of the questions like: are we being too honest? Is this too much of a direct extension of identity? Are people going to relate to it? Those ideas simply didn't exist," Matty said.

"It may look like we've come out and made this record that is really uncompromising and really... arrogant I suppose... and it doesn't really come from that, we were just making the music that excited us the most. When it came to putting it all down on one debut album we narrowed it down to 16 tracks.

"It's not really a question of whether this is an honest expression of who we are, it's the only expression that we have. It's the only thing we've ever lived for, so that's where the depth and the humanity and the reality of the record comes into fruition."