Matt Healy Just Teased More Details On The 1975's Biggest Show To Date At London's O2 Arena...
6 June 2016, 20:30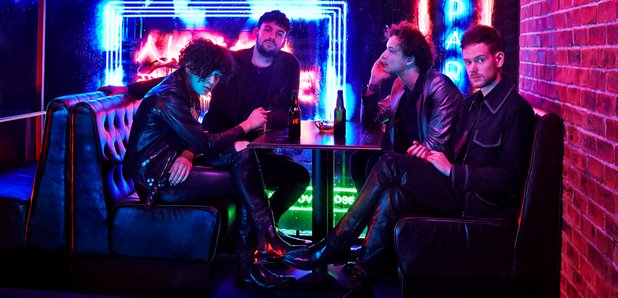 The frontman told Radio X the band will add a new element to their London gig, which will be rolled out worldwide.
The 1975 have announced a huge show at London's O2 Arena this year.
The Love Me four-piece have confirmed they'll play their biggest show to date in the capital on 16 December 2016, and Matt Healy has told Radio X what fans can expect.
// L O N D O N O 2 – 1 6 D E C E M B E R 2 0 1 6 – P R E S A L E W E D N E S D A Y 9 A M // https://t.co/RqkHiVlKZU pic.twitter.com/cDULWgE4kS

— The 1975 (@the1975) June 6, 2016
Speaking to Radio X's Phil Clifton, the frontman confirmed fans will hear never-before-played tracks from the band's second album, as well as a new musical element which will roll out on all of their dates worldwide.
"We're going to be playing songs that we've never played live before," said the UGH! singer. "Like songs off the new album that we wanted to wait until we had a gospel choir and all that kind of thing."
The frontman confirmed that the extra lungs on stage wouldn't be confined to their London gig either, adding: "We're doing some tours and basically once we start doing them we've got a gospel choir with us".
Asked if the band would be playing brand new material, Healy teased: "We're working on new stuff, but whether we drop a new song... god knows."
The news comes after the band teased the details of a huge announcemen last week:
// D E C E M B E R 2 0 1 6 U K // L O V E https://t.co/Lw9r5iDkHg pic.twitter.com/SL4G139wvj

— The 1975 (@the1975) June 1, 2016
With their press release revealing: "The 1975's constantly evolving performance will fuse art and technology to create a unique live experience," we're sure there will be even more surprises in store.
Pre-sale tickets are available at the1975.com/live on Wednesday from 9am, with general tickets on sale from 9am on Friday 10 June.