WATCH: The 1975 Honour Manchester Attack Victims With "Moment Of Noise"
12 June 2017, 11:40 | Updated: 12 June 2017, 11:42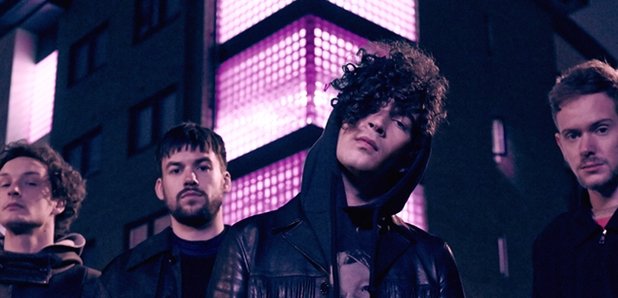 The Love Me outfit paid tribute to their hometown with the defiant minute at Parklife Festival.
Matt Healy led Parklife Festival in a "moment of noise" to honour the victims of the Manchester terror attack and the emergency services that came to their aid.
The 1975 were set to perform at the Heaton Park event on Saturday (10 June) where they paid tribute to those involved in the tragedy which saw 22 killed at Ariana Grande's Manchester Arena show on 22 May.
Watch their tribute here courtesy of The 1975 Brasil:
The Sound outfit took to the stage following tributes from Carl Austin-Behan, mayor Andy Burnham and councillor Pat Karney, who started a 15-minute tribute before their set.
Addressing the crowd with Andy Burnham close at hand, the frontman said: "We've got a real mayor here. I think he's said everything that needs to be said. I think that we've all spent a lot of time mourning since what happened. But this is a music festival and we've had our silence.
"So we've decided we don't want to do a moment of silence. We want to do a moment of noise."
He added: "As these people leave the stage in celebration of what they've done, let's have a minute of fucking going mental."
The screens at the main stage were lit up to display We Stand Together, while musicians from the weekend's lineup gave messages of love.
The moving display follows tributes across the city in the wake of the tragic event, including the One Love Manchester benefit concert hosted by Ariana, 23, just several days after the horrific scenes at her own gig.
She was joined by a star-studded lineup, including the likes of Black Eyed Peas, Coldplay, Miley Cyrus, Robbie Williams and surprise guest Liam Gallagher.
Watch Liam Gallagher perform Live Forever at the concert, with Chris Martin on the guitar: