This week, U2 came on the show! Plus, Dom meets Daniel Craig, someone's desperate for classic rock and there's another Heart Studio invasion.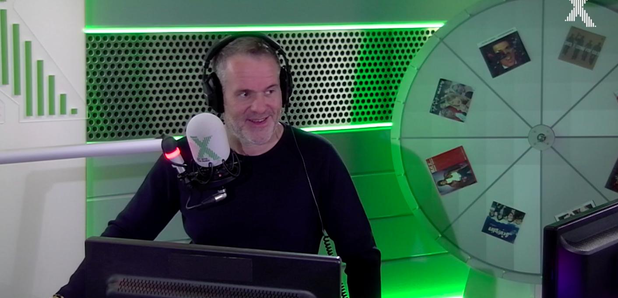 U2 Join The Chris Moyles Show!
Wednesday was a big day for the team. U2 swung by to chat about everything from their new tour to bringing (metaphorical) monkeys on stage. Plus, Adam and Bono played a quiz with Dom. Listen below...
Dom and Pippa Invade The Heart Studio
Previously, Chris was unsuccessful in his attempts to break into the Heart Studio. But this week, we gave it another go...
Play
When you lose a bet and have to kiss Toby Anstis...
#PuckerUp
04:09
More Radio GOLD From Rob DJ And His Pub Quiz
The recently revived Rob DJ Pub Quiz has gone down a storm since we brought it back a few weeks ago. Could this be the best round yet?
Play
Could there BE any more catchphrases??
#RobDJ
03:15
Dave Is Desperate To Hear A Certain Artist
It came to that point in the show when it was time to spin the Wheel Of Inappropriate Songs and Dave let slip who he's "desperate" to hear.
Play
"I'm desperate for Def Leppard"
- Dave Masterman, 2015.
00:59
Dom Meets Daniel Craig
Dom and Dave headed off to a fancy hotel to meet James Bond himself, Daniel Craig. As well as a little fawning on Dom's part, Craig has revealed his views on whether there could ever be a bald Bond.
Play
Here's what happened when Dom met Daniel Craig...
#BaldJamesBond
05:25